Main content
5 things we learned about Scottish football in the 2018-19 season
As the football season draws to a close, it's time to take a step back and reflect on the state of the Scottish game with the help of the team from A View from the Terrace.
Grassroots heroes keep the game alive
Tam Smith has nurtured great swathes of talented young footballers over the years. As the man in charge of Edinburgh club Hutchison Vale, he helped stars such as Lee Griffiths and Kenny Miller enter professional football.
His method is simple: "I motivate them by always being there, by telling them the possibilities," he said. "I always try and be positive. I tell them I believe in them. Players have got to know you believe in them."
But for all the work he does at grassroots level, Tam is critical of those in charge of the game in Scotland: "For years Scottish football have been trying to build a house from the roof down. A structure can only stand with strong foundations".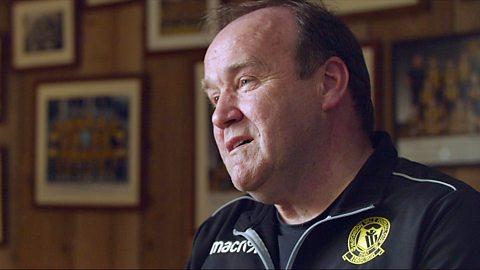 Respected coach Tam Smith looks back at the success of Hutchison Vale.
There's no loyalty in football
For Annan Athletic player Christian Nadé, the issue of loyalty to a club is clear cut: "If you can get more money [elsewhere] then you go," he said. "Because if you don't play good they will let you go."

Christian describes himself as a 'journeyman' player, and his CV highlights the numerous clubs he has played for in France, Cyprus, Thailand, England and Scotland.
"There's no loyalty in football. If your club doesn't want you anymore, it hurts like hell. You won't show it but, when you close the door in your home, you cry."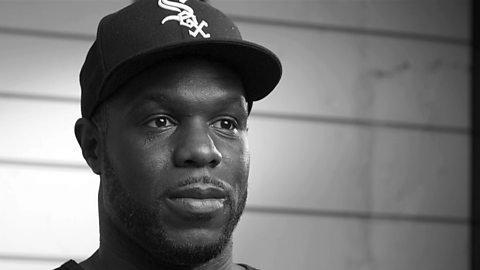 Christian Nadé shares what he's learned about life, loyalty and going to war on the pitch.
Scotland's women players are in demand abroad
Growing up in Perth, Lana Clelland felt she was the only female footballer in the world. But a love of the game led her to believe it was "a crazy idea worth pursuing".

Beginning her career with Rangers, Lana joined Italian Serie A team Bari in 2014 before being tempted to Tavagnacco and then on to her current team, Florentina.
Lana's scoring skills have previously earned her the Golden Boot, and she's aiming to hit the back of the net again for Scotland this summer.
"My crazy dream would be to come back to Florence with a winners' medal from the World Cup," said Lana.
Speaking of which...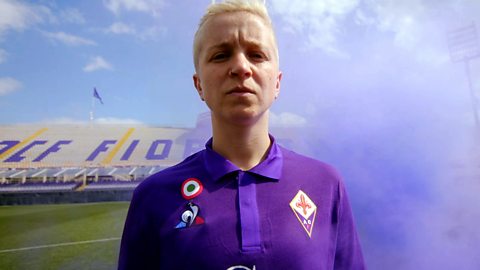 'I love this city but, at the end of the day, I'm here to work hard.'
Yes, things WERE bad under Berti Vogts
Who can even remember the last time Scotland's men qualified for a World Cup? It seems their absence from major tournaments is causing people to remember a certain manager through rose-tinted spectacles. The View from the Terrace team, however, was having none of it.
"Berti Vogts was the worst manager Scotland ever had," claimed Shaughan McGuigan.
"In all the time he was in charge there was no game plan; they never looked any better by the end of his tenure than they were at the beginning of his tenure. It was a dreadful, dreadful spell."
But Craig Fowler is open to the idea of another foreign coach. "I think nowadays fans would take a foreign appointment, 'cause they've seen there's been a number of Scottish appointments since then and most of them haven't worked out, so they're now open to change."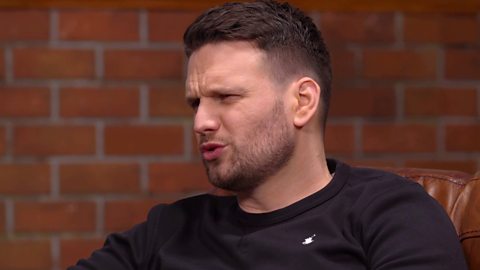 We put to rest the idea that Berti Vogts time wasn't that bad.
Mascots are 'controversial and magnificent'
Several club mascots have been mentioned on A View from the Terrace, but one in particular stood out for co-presenter Shaughan McGuigan: Sammy the Tammy.
But why is Dunfermline's resident mascot worthy of recognition over, say, Partick Thistle's Kingsley? He's "not just the greatest mascot that Scotland has, he is one of Scottish football's greatest icons," said Shaughan. "A mascot that can create joy and rancour in equal measures."
In recent years Sammy has toned down his bad-boy antics intended to wind up the opposition – gone are the days he suggested rival Falkirk fans required six-fingered gloves – but memories of his "controversial and magnificent" antics live on.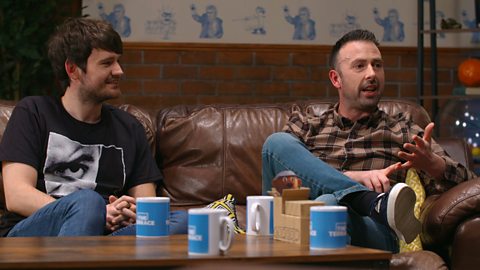 Sammy the Tammy faces being put in the Time Capsule, but is he worthy enough?
Latest features from BBC Scotland