Main content
Eurovision! by Chris West
About the Book
Do you think the world of the Eurovision Song Contest, with its crazy props, even crazier dancers and crazier still songs has
nothing to do with serious European politics? Think again.
The contest has been a mirror for cultural, social and political developments in Europe ever since its inauguration in 1956, when an audience in dinner jackets and ball-gowns politely applauded each song.
It has been a voice of rebellion across the Iron Curtain, an inspiration for new European nations in the 1990s and 2000s, the voice of liberation for both sexual and regional minorities. It even once triggered a national revolution.
Eurovision! charts both the history of Europe and the history of the Eurovision Song Contest over the last six decades, and
shows how seamlessly they interlink–and what an amazing journey it has been
About the Author
Chris West watched Sandie Shaw winning in 1967, and has been hooked on Eurovision ever since.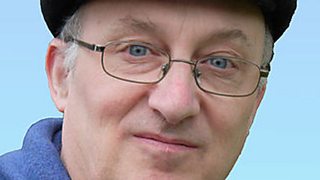 His books include Journey to the Middle Kingdom, The Beermat Entrepreneur and First Class: A History of Britain in 36 Postage Stamps.
He lives in Hertfordshire with his wife and daughter.