Main content
What would each political party do to improve the lives of women?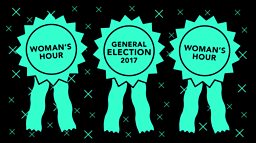 Struggling to decide who to vote for? We asked the leaders of all the main political parties the same question: what single policy do you consider vital to introduce to improve the lives of women?
This is how Labour's Jeremy Corbyn, Plaid Cymru's Leanne Wood, SNP's Nicola Sturgeon, the Green Party's Caroline Lucas, Lib Dem Tim Farron and Justine Greening representing the Conservatives answered…
Nicola Sturgeon: leader of the Scottish National Party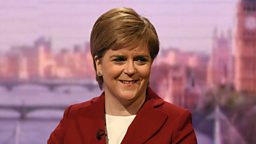 Childcare would be the one, and it's one we're focusing on in Scotland now. Expanding childcare is not just important for women, it's important for children and it's important for parents generally. But in terms of supporting women - to get into or back into the workplace, helping them to raise the living standards for their families, it's childcare.
In Scotland we're working now to double the provision of state-funded childcare and I would say that that, of many other policies, would be my priority.
Justine Greening: Secretary of State for Education, Conservative Party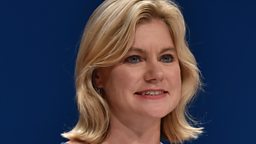 I would point to education. I think for any woman to be able to reach her potential, investment in education is absolutely vital, it's why we focus so much on it. It's why we focus not just on the quality of education but making sure girls are doing subjects like maths and physics and science, because we want to see girls represented in those careers too. And it's why internationally the UK has been a voice for getting girls into schools wherever they are in the world, and I'm really proud of that.
Tim Farron: leader of the Liberal Democrats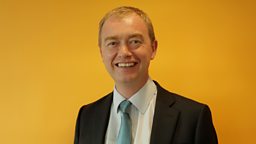 The one I think will make the biggest difference is to put a penny on income tax for health and social care, which will raise £30bn over the period of parliament. Who are the people who bear the strain most when it comes to looking after elderly relatives and indeed others who need health and social care? We have a situation in this country where the burden unfairly falls and predominantly falls upon women, and as things stand we are spending less on health and social care than Portugal, Spain, Greece, much poorer countries. I want my country to have the best health and social care for everybody, but I'm bound to say all the evidence suggests that it will be women who are helped the most.
Caroline Lucas: co-leader of the Green Party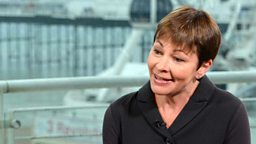 I'd end the devastating cuts to public services that have disproportionately hit women. We know that over 80% of savings to the Treasury have been made at women's expense - and that women are more likely to both be employed in the public sector and rely on its services. We also know that when public services are cut it's mostly women who have to step in and fill the vacuum. We'd stop these cuts, end pay freezes in the public sector and invest in our services to create a fairer economy that works for everyone.
Greens are also beginning big conversations about the kind of economy we want in Britain - and looking at bold ideas like a shorter working week and a basic income, both of which would likely benefit women.
Jeremy Corbyn: leader of the Labour Party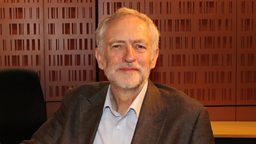 Big investment in early years education and our education strategy in schools. It's about encouraging girls to go into science and engineering as well as all the other subjects. Indeed, this is something my mother taught me very robustly - she was a science teacher - about the importance of girls and the skills of girls in doing engineering and science subjects. I think it's saying to girls that "you can actually do anything" and getting that message across.
But it's also about how we deal with structures, gender pay inequality, and about appointments and I've made sure that the shadow cabinet I've appointed is more that half women members, and we've selected a very large number of women candidates. In fact there were more women MPs from the last parliament in Labour than the other parties put together.
Leanne Wood: leader of Plaid Cymru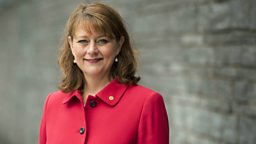 1000 extra doctors for the Welsh NHS. We've said back in 2014 that we have fewer doctors per head of the population in Wales than almost every other EU country, bar two in fact. We need to recruit and train extra doctors or otherwise our NHS is going to be in crisis. This is the issue that women raise with me predominantly on the doorstep. They are concerned that in some places you're not able to get a GP appointment for three, maybe four weeks. With GPs retiring and no plan in place to replace them, that is going to get significantly worse.
UKIP leader Paul Nuttall was unavailable for Woman's Hour's series of interviews with party leaders.
Listen to the Woman's Hour election debate phone-in on Tuesday 6 May from 09:00 BST on BBC Radio 4, where listeners will put their questions to leading women from five political parties.