Main content
Olly Murs surprises a fan in the best way possible for this week's Rent-A-Greg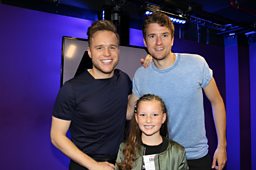 This week's Rent-A-Greg saw a break from Greg James adventuring around the UK and took place right here at Radio 1.
When he invited an Olly Murs uber fan, 8-year-old Millie, into the studio for a tour she had no idea that they'd actually planned for Olly himself to turn up.
It's possibly the sweetest thing you'll see all week, especially when Greg gets her to have a little sing-song to Heart Skips a Beat, only for Olly Murs to ACTUALLY turn up and start singing with her.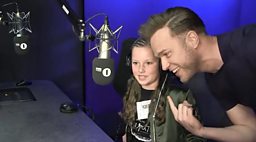 The brilliant thing is that Millie doesn't seen fazed by her idol and just carried on singing! Maybe she didn't recognise him at first in the corner of her eye, because when the singing stops she turns around she looks genuinely surprised to see him!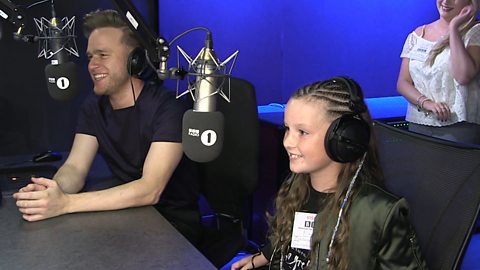 Greg invited Millie to the BBC and found herself singing a surprise duet with Olly Murs!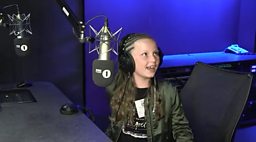 It's safe to say that Millie had a day to remember, and the lovely Mr. Murs even posed for a photo, not that she was likely to forget this day in a hurry!