Main content
The real Sin City: Crime and corruption in LA
20 February 2018
The dark side of Los Angeles has long been celebrated in 'noir' film and literature. Now the gambling dens, corrupt cops and mobsters that inspired everything from Chinatown to LA Confidential have been immortalised in a new book of gritty, hard-boiled photography.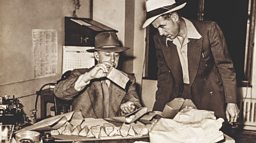 Bundles of pills get the once-over by Captain Kearney back at the station, ca. 1943 | Courtesy of TASCHEN
Jim Heimann's new book Dark City: The Real Los Angeles Noir presents a vivid visual history of the crime, corruption and hedonism rampant in LA from the 1920s-50s. Prostitution, gambling and drugs were rife, and the city racked up a slew of headline-grabbing abductions, murders and high-profile suicides.
These images expose both the bright and the dark sides of a city in constant change

Jim Heimann
Using images taken by press photographers, who were granted inordinate access to crime scenes, as well as vintage magazine reprints from tabloids of the time, Heimann travels through the nightclubs, boulevards, morgues and gambling dens of the City of Angels, illustrating the city whose festering underbelly inspired the 'LA Noir' genre in fiction and movies.
Heimann says: "The photos detail the nightclubs and bars, the buried bodies, the lifeless forms on coroners' slabs, Hollywood celebrities, politicians, boulevard degenerates, and self-proclaimed saviors of the soul. These images expose the bright and the dark sides of a city in constant change, rapidly evolving from adobe squalor to 'the Wonder City of the West'."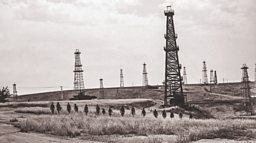 Volunteers search a vacant area of Baldwin Hills for three girls who went missing from a local playground in the Albert Dyer case, 1937 | © Cliff Wesselmann. Courtesy of Gregory Paul Williams, BL Press LLC/TASCHEN
Crime
After the First World War the population of Los Angeles swelled. As it fast became the fifth largest city in America there was a massive spike in violent crime, often accompanied by sensationalist headlines. Dark City documents notorious murderers including Clara Phillips, who was dubbed "Tiger Woman" by the press after she bludgeoned her husband's lover with a claw hammer; Winnie Ruth Judd, who became "the Trunk Murderer" when she hid her roommates bodies in her luggage; and Robert James, whose unusual choice of murder weapon earned the name "the Rattlesnake Murderer".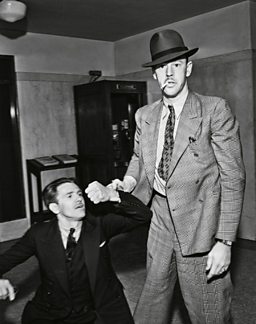 A suspect winces as a police officer takes things into his own hands, ca. 1934 | Cliff Wesselmann, courtesy of Gregory Paul Williams, BL Press LLC / TASCHEN
The book also features a series of images of Mickey Cohen, one of LA's most famous gangsters. Heimann says: "Cohen was one of the city's splashiest underworld characters. Attracted to vice in all its forms, he dressed the part, hung out at all the right places, and made enemies with all the wrong people." Several unsuccessful attempts were made on his life by rivals.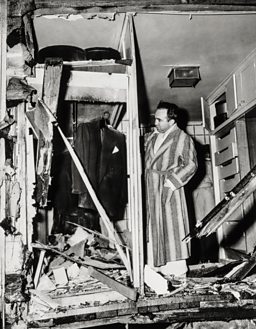 Mickey Cohen observes the remnants of his Brentwood home after a bomb blast, 1950 | Courtesy of TASCHEN
Cops
The Los Angeles Police Department (LAPD) had to deal with violent crime, prostitution, gambling, drugs and Prohibition. It was a notoriously corrupt institution. Heimann says: "The linchpin of police corruption was Chief of Police James 'Two Gun' Davis. He and his city hall cronies made sure LA remained safe for bribes and graft. Their regime culminated in 1938 with the car bombing of private investigator Harry Raymond, an ex-LAPD detective who was in the process of exposing the corruption. The bombers were traced back to LAPD's intelligence squad."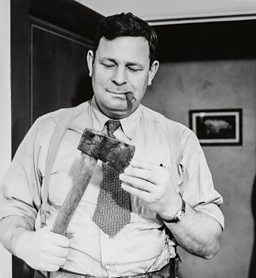 A cigar-chomping detective examines a murder weapon, ca. 1940 | © Cliff Wesselmann, courtesy of Gregory Paul Williams, BL Press LLC / TASCHEN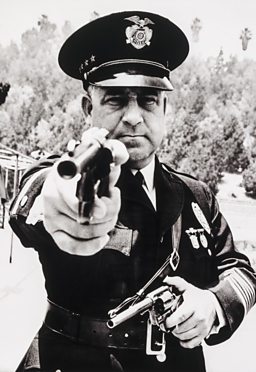 James "Two Gun" Davis was the emblem of LA police corruption, 1937 | © Cliff Wesselmann, courtesy of Gregory Paul Williams, BL Press LLC / TASCHEN
Hedonism
Dark City illustrates the burlesque dancers, illegal gin joints, gambling ships and drug busts that gave the city its reputation for hedonism. Prohibition was in force from 1920 but LA was awash with illegal booze and problems only increased under the ban. Heimann says: "Culver City was a case in point. Home to MGM, Hal Roach, Ince, and a host of other studios, its main drag, Washington Boulevard, was a hotbed of speakeasies, gin joints, roadhouses, and cafés. Film money and the town's 'open' reputation brought crowds to back rooms filled with gambling, bookmaking, and prostitution."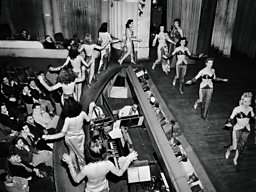 A parade of Follies strippers strut the runway to the rhythm of a saxophone and piano, ca. 1939 | Courtesy of TASCHEN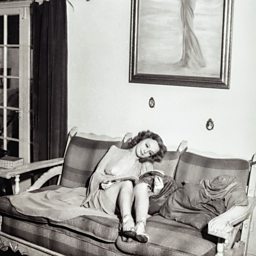 Betty Rowland reclines on a sofa backstage at the Follies, ca. 1938 | © Cliff Wesselmann Courtesy of Gregory Paul Williams, BL Press LLC / TASCHEN
More photography from BBC Arts