Main content
Waterloo Road's 10 biggest moments: pool parties, toilet babies, deadly fireballs... and so much more!
A magic moment from each series, starting from the show's very beginnings in 2006.
1) That time when the Head Teacher had a nervous breakdown at school
From Series 1, Episode 1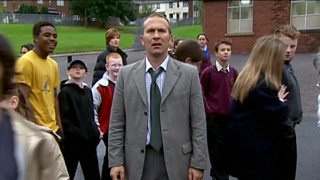 Waterloo Road Comprehensive was on the scrap heap and when the Head Teacher, Mr Vaisey, had a nervous breakdown, his deputy, Jack Rimmer was reluctantly thrown into the hot seat.
He quickly set to turning the school around.
2) That time when Andrew inspired the school with the speech at Lorna's funeral
From Series 2, Episode 12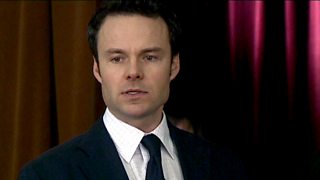 Following Lorna's suicide the whole school gathered for a memorial service when Jerry Preston took over and attempted to press his religious beliefs onto the pupils.
Deputy head Andrew challenged Jerry, inspiring the gathered pupils and leaving Kim inspired to resolve the tension between them.
3) That time when the fireball ripped through the school
From Series 3, Episode 20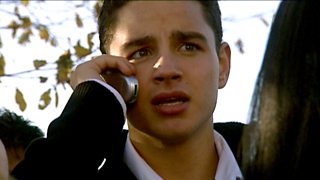 A discarded cigarette met a leaking gas canister and all broke loose in the corridors as a fireballs ripped through the school.
When he discovered Chlo was trapped, Donte made it his mission to save his estranged wife, no matter what the cost.
4) That time when Earl brought a gun to school
From Series 4, Episode 1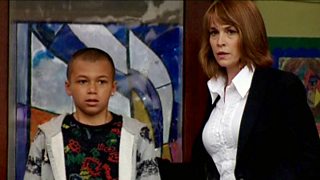 With the school still recovering from the explosions in Series 3, it seemed things couldn't get much worse, then Earl brought a gun to school...
When one of the teachers found out, the police were called and Earl gave the gun to his younger brother Denzil, convincing him they'll be more lenient on him because of his age.
This wasn't the case and Denzil ended up in a young offenders institute.
5) That time when Lindsay confessed to killing her father
From Series 5, Episode 9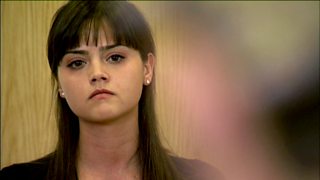 The day of her mother's trial had arrived and Lindsay could take it no longer.
She took to the witness box and was finally able to confess the truth about what happened when her father was killed as the extent of his abuse is revealed.
6) That time when Janeece nearly had a baby in the toilet
From Series 6, Episode 7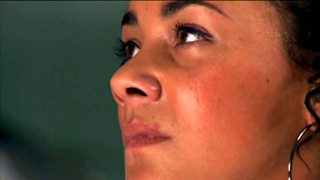 Former student Janeece Bryant returned to the school to become the secretary and with a baby on the way that she didn't feel ready for.
Food technology teacher Ruby had what seemed like the perfect solution when she offered to look after the child (after having problems conceiving herself).
It wasn't to be however as Janeece realised she could never give up baby Cheryl.
7) That time when dying Sambuca asked her best friend to go out with her boyfriend
From Series 7, Episode 6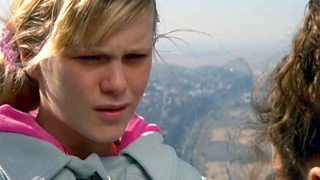 Sambuca's diagnosis with an incureable form of brain cancer lead her to seek out her estranged father to say goodbye. The journey ended in Blackpool however where she failed to find him.
As the reality of the situation dawned on her, Sambuca asked best friend Lauren to look after her boyfriend Finn and had an offer that Lauren wasn't so sure about...
8) That time when The Barry family arrived
From Series 8, Episode 11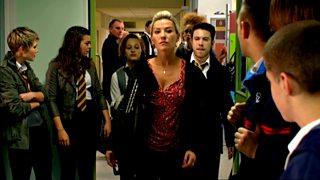 The Barry family's arrival quickly shook things up at the school.
Mother Carol became a dinner lady at the school while son Barry eventually ended up in prison as sister Dynasty called the police after finding out about one of his illegal schemes.
9) That time when Christine resigned while drunk
From Series 9, Episode 19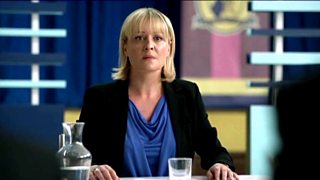 A long battle with alcoholism caused Christine countless problems and turning up drunk for a meeting with the education board lead to an argument where she resigned from her post as head.
While Christine often failed to see eye to eye with her colleague Simon, his intervention helped her return to her post as English teacher at the school.
10) That time when things went wrong at Gabriella's house party
From Series 10, Episode 4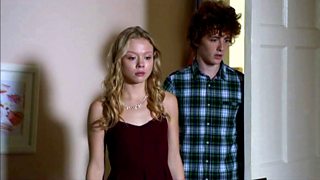 While many of the pupils at Waterloo Road hadn't been keen on seeing Gabriella return, plenty took up her invite to a party at her house.
When her fellow pupils stumbled across her sister's old room however things started to go downhill and when Gabriella discovers the room trashed she quickly confronted those responsible and chaos followed.