Main content
About the season
Black and British is a season of programming celebrating the achievements of black people in the UK and exploring the rich culture and history of black Britain.
Running throughout November 2016, with programming across BBC television, radio and online, the Black and British season showcases bold, vibrant and provocative stories, overturning preconceptions and challenging prejudices. The season will also cast a fresh light on our history, examining the contribution and impact of black people in the UK, as well as exploring just what it means to be black and British today. Join in the conversation using the hashtag #BlackandBritish.
Television Highlights
Headlining the season is historian David Olusoga's four-part series for BBC Two, Black and British: A Forgotten History. It reveals the enduring relationship between Britain and the people whose origins lie in Africa – a history that stretches as far back as the Romans.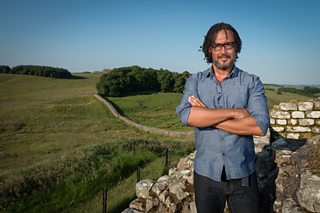 Also on BBC Two is Black is the New Black, which features some of our most influential and talented black Britons expressing to the camera just what it is like to be black and British today.
Back In Time For Brixton follows a family as they are whisked through the decades in south London, from Windrush in 1948 to the present day.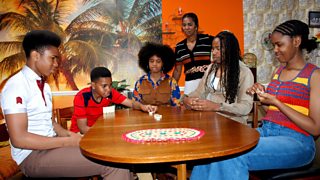 Adrian Chiles explores an extraordinary professional football match which took place in 1979 at West Bromwich Albion in Whites Vs Blacks: How Football Changed a Nation.
While on BBC Four, Black Nurses: The Women who Saved the NHS focuses on the women who responded to the call of the 'mother country' at the founding of the National Health Service.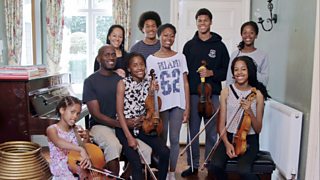 Music plays a big role in the season with BBC Four's Roots Reggae Rebellion, presented by rapper and poet Akala, examining the history and impact of Reggae music in Jamaica and Britain. While Young, Gifted And Classical: The Making Of A Maestro, also on Four, tells the story of the extraordinary musical family of Sheku Kanneh-Mason, winner of BBC Young Musician 2016.
On Radio
BBC Radio 1Xtra hosts two live, and lively, discussion shows on 9 and 16 November to explore what it means to be young, black and British today. Get involved on social media to air your views.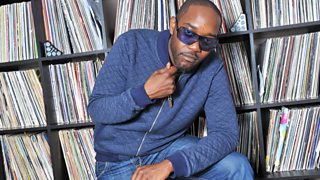 And to get the conversation started, 1Xtra DJ Seani B is presenting a no-holds barred, 60-minute documentary, Black Is A Dirty Word, at the beginning of November.
BBC Radio 3 will be broadcasting an In Tune special live from Maida Vale celebrating black British talent across classical, jazz and world music co-presented by Suzy Klein and baritone Roderick Williams. BBC Radio 2 will be focusing on reggae with a series of live shows hosted by Levi Roots, and BBC Radio 4 and local stations across the country will also be providing their own take on the season.
Online
A major digital campaign, #blackbritishhero, will be running across the BBC's social media accounts this autumn, with celebrities, high-profile talent and major institutions nominating their black heroes via short films and images, and encouraging you to do the same.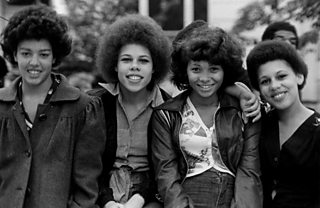 Your Black and British Moments gives you a personalised version of black British history and popular culture through different moments in sport, music and the arts.
While you can find out how to explore hidden black histories with David Olusoga's iWonder guide to the topic, and check out Emma Dabiri's take on fifteen black Britons who changed history.
Partners
The Black and British season has been produced in collaboration with a range of partners: the Heritage Lottery Fund, Historic England, The National Archives, Black Cultural Archives and the BFI. All are participating in the BBC's Black British Hero social media campaign as well as running their own complementary campaigns and initiatives. Our partners are also organising public events, activities and programmes inspired or supported by the season and its content which hope to encourage people across the country to get involved in their own research and leave a lasting legacy.
Related Links
Read Assistant Commissioner Jay Davidson's blog on the thinking behind the season.