Main content
Ruhleben Horticultural Society: Gardening in wartime
Do you know these men?
At the start of World War One approximately 5,000 British men were interned in a prison camp in Ruhleben, near Berlin. Described as "scandalously inadequate" and "not fit to keep pigs in", the prisoners not only formed a horticultural society in order to improve living conditions, they also gained affiliation with the Royal Horticultural Society in 1916.
The RHS are very keen to establish contact with any relatives of those men interned at Ruhleben.
From the RHS website:
"The Ruhleben Horticultural Society at the Ruhleben internment camp in Germany not only grew flowers, but also used their horticultural skills to feed their fellow prisoners, earned money to fuel its fledgling economy, and organised RHS standard flower shows to boost morale. This was made possible by the support of the RHS in London, which sent huge amounts of seeds, bulbs and advice to its affiliate, deep behind enemy lines."
Prisoners in part of the garden at Ruhleben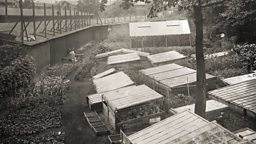 A view of the camp with part of the garden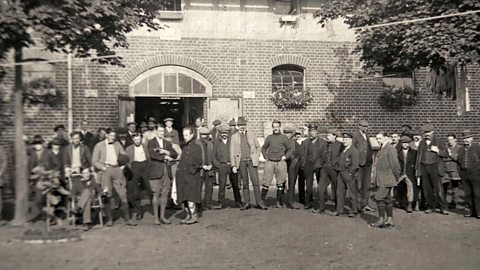 The amazing story of English refugees interned at Ruhleben during World War One.
More about Ruhleben Horticultural Society