Main content
Cancer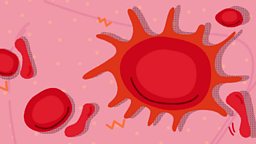 There are more than 200 of different types of cancer and most of us know at least one person that's been affected by it. A cancer cell is one that refuses to stop growing and dividing when they normally would.
BBC Advice factfiles are here to point young people in the right direction of organisations who may be able to help you.
The BBC is not responsible for the content of external websites.
This factfile was last updated on 7 August 2018.