Main content
BBC Arabic Festival 2018 Live Sessions
These live panel discussions took place throughout the Festival and involved directors, filmmakers and industry experts.

Text is Dead. Or at least that is what they have been saying since the onset of online news and web-based media.This day-long event demonstrated examples of innovative storytelling created for and consumed via the web and mobile today.

How has revolution, conflict and social change in the Middle East shaped cinema?
BBC Arabic Young Journalist Award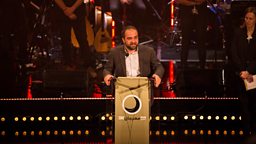 Winner of the 2018 BBC Arabic Young Journalist Award, Ali Alibrahim. He won for his short documentary, One Day in Aleppo. Ali will receive support for his next project starting summer 2018.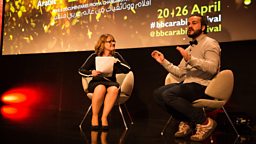 Winner of the 2017 BBC Arabic Young Journalist Award, Mohamed Jabaly in conversation with BBC Global News Presenter, Jackie Leonard. He received equipment and mentoring towards his next project, a feature documentary entitled Stateless. It will be ready in the spring of 2019. Mohamed won for his feature documentary, Ambulance.
To learn more about Mohamed and his new film, click here.