Main content
'Storm' Interlude from 'Peter Grimes' by Benjamin Britten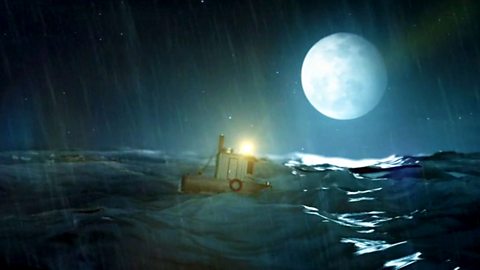 Britten's depiction of a storm at sea is brought to life in this dramatic clip.
Benjamin Britten was an English composer who was born and lived in Suffolk. He started composing as a child and by the age of 18 he'd written more than 700 pieces!
He wrote the opera 'Peter Grimes' in 1945. It's about a community struggling to make their living by the sea. Peter Grimes is a fisherman but the locals think of him as an outsider and don't trust him. The orchestral interludes including 'Storm' are sandwiched in between the sung acts to build the drama and suspense of the story.
Listen out for: The thunderous timpani and raging brass at the beginning as the storm swells. Also listen for when the harp plays representing the sun shining through the storm clouds.

Watch the introduction film at the top of the page then starting exploring the music:
Watch the full performance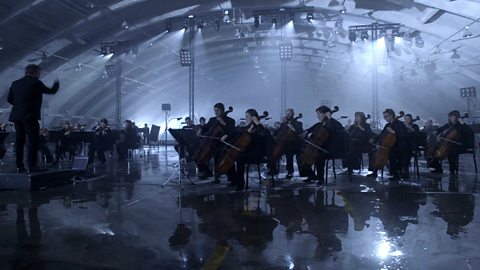 Watch a full orchestral performance of 'Storm' Interlude from Britten's 'Peter Grimes'.
About the composer
BENJAMIN BRITTEN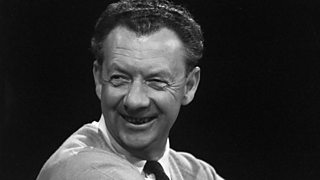 BORN: 1913 / DIED: 1976 / NATIONALITY: British
Britten was one of the most important and popular British composers of the last century. He was born in Lowestoft into a normal family; his dad was a dentist and his mum taught piano. As a teenager he would travel to London on weekends to have lessons at the Royal College of Music with a famous composer called Frank Bridge. Although he wrote great music from the age of 17, the piece that made him world-famous was his opera 'Peter Grimes' which tells the dark story of a lonely fisherman and a tragic accident at sea. Britten wrote all kinds of music but was especially known for his operas which were often performed in a church hall near his home in the seaside town Aldeburgh. He also wrote a lot of music for children. His Young Person's Guide to the Orchestra explores and explains each instrument one by one. He even wrote operas for children to perform without adults! At the very end of his life he was made Baron Britten of Aldeburgh – the highest honour a British composer has ever been given.