Main content
The male salmon of the River Ness
We've got some wonderful live wildlife cameras in the River Ness, in Scotland, following the fortunes of the Atlantic salmon that come there to spawn. And you can even get to know the individual characters with this handy guide from Chris Conroy, River Director & Clerk of the Ness District Salmon Fishery Board.
See if you can spot any of the regulars on the live camera!
A few weeks after returning from the sea and entering freshwater, Atlantic salmon lose their silvery colouration and start to change to their breeding dress. Individual Atlantic salmon may seem very similar, but each fish has unique natural markings. This includes dark pigment spots called 'melanophores'. Individual fish can be identified from their melanophore patterns (known as 'melanophore constellations'). Some fish also have distinctive scars caused by predator damage or the teeth of other fish.
We have captured images of some of the regular visitors to this part of the River Ness this year and highlighted their melanophore patterns (red circles) and any distinctive scars (red arrow). We have concentrated on the males as they tend to hang around longer than the females. Some of these fish have been in the area for over a month already.
See if you can spot any of the regulars on the live camera!
Salmon 1 – Captain Hook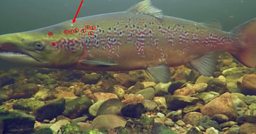 Salmon 2 - Albert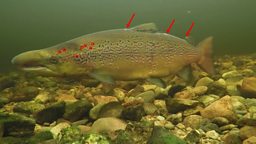 Salmon 3 – Scarface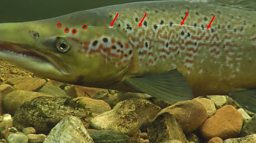 Salmon 4 – Clarence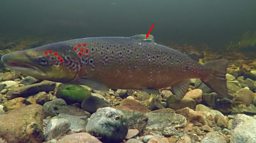 Salmon 5 – Clifford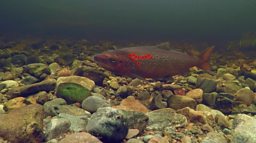 Salmon 6 – Scruffy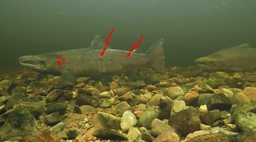 Salmon 7 – Edmund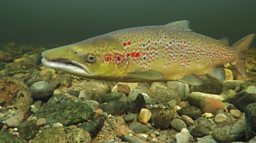 Salmon 8 – Frank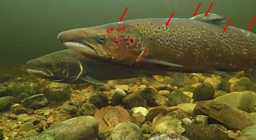 Salmon 9 – Gerald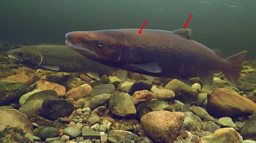 Salmon 10 – Harold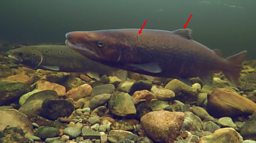 Salmon 11 – Howard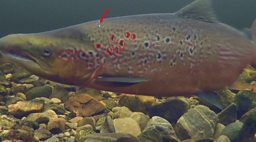 Salmon 12 – Jasper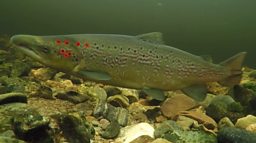 Salmon 13 – Kenneth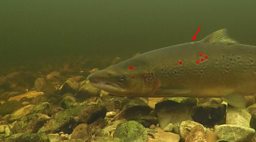 Salmon 14 – Louis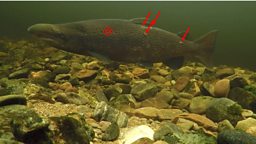 Salmon 15 – Marshall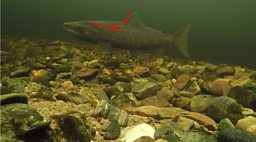 Salmon 16 – Neville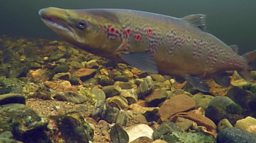 Salmon 17 – Otis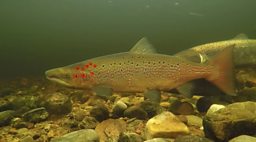 Salmon 18 – Ralph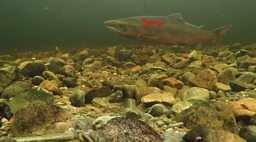 Salmon 19 – Rodney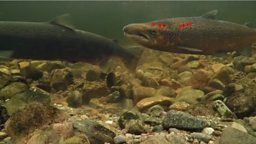 Salmon 20 – Stanley