Main content
Anyone for Eggnog? Eight warming facts about winter tipples
What were the origins of mulled wine? Which Christmas brew was used to ward off disease? And where did the name 'sherry' come from?
With The Food Programme exploring the champagne movement, it's time to curl up with a fortified wine and sip these fascinating facts about our favourite seasonal tipples.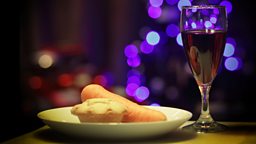 1. Mulled wine was first drunk in Ancient Rome
Mulled wine is a seasonal speciality made from red wine, heated up with various mulling spices and a slice of orange or two.
The first recorded example of wine being warmed and spiced is from 2nd Century Rome.
German speaking countries and the Alsace region of France have their own version of mulled wine known as Glühwein, which roughly translates as "burning-wine".
2. Champagne is making a comeback
In recent years there has been a trend towards Prosecco, but the popularity of Champagne is surging again. The difference between the two is mainly the region in which it is produced - Prosecco comes from Italy, whereas Champagne is legally protected and has to originate from the region of the same name in France.
Champagne has always had an elegant reputation, it was associated with royalty since the 17th century and has been produced and promoted at significant political events such as Columbus' discovery of America.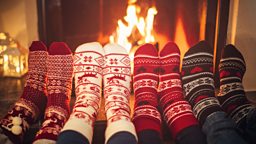 3. Eggnog was once thought to be a cure for malaria
Historically known as milk punch or (the less catchy) egg milk punch, Eggnog is a chilled, dairy-based beverage traditionally made from milk, cream, sugar, whipped egg whites, egg yolks – and brandy, rum or bourbon.
U.S. President George Washington even had his own eggnog recipe
Feeling under the weather? Try a cup or two of raw egg! In the 1800s, eggnog was listed in medical texts as a treatment for diseases such as malaria.
It is much-loved across the pond, with Americans and Canadians knocking it back throughout the festive period. U.S. President George Washington even had his own eggnog recipe for serving to visitors, which incorporated rye whiskey, rum, and sherry. Egg-ceptionally strong stuff!
4. Irish cream is the world's best-selling liqueur
A liqueur traditionally made from the Green Isle's whiskey and cream, Irish cream can be served on its own or as a punchy substitute for milk and sugar in a cup of coffee. And it's big business at Christmas.
Popular Irish cream brand Baileys claim that an incredible 39 litre bottles were sold every minute in November and December in 2013 – that's 55,632 litre bottles a day!
5. Port comes exclusively from Portugal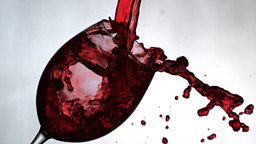 Port is a typically sweet, red, fortified wine produced exclusively in the Douro Valley in Northern Portugal.
Jägertee is made by combining rum with black tea, red wine, plum brandy, orange juice and spices
Wines in the same style as port are produced outside Portugal (in Australia, France, South Africa, the USA and elsewhere) but only the stuff from Portugal is the real deal and can be labelled and sold as port.
It was war with France that made Port popular and became popular in England after the Methuen Treaty of 1703 – a military and commercial treaty between England and Portugal.
Merchants were allowed to import it at a low duty, while the war with France meant wine drinkers were without their usual Gallic tipple. Felicidades!
6. Jägertee literally translates as "hunter tea"
The Austrian alpine classic Jägertee is made by combining rum with black tea, red wine, plum brandy, orange juice and spices.
Like mulled wine it is served warm, and provides a popular après-ski drink in the Alps. Many a slope-based accident has occurred as a result of over-consumption!
The name Jägertee comes from the German "Jäger" (meaning hunter) and "tee" (meaning, you've guessed it, tea).
Only Austria can claim to drink and sell authentic Jägertee, but Germany sells the same stuff under different names, like "Hüttentee" (hut tea) or "Förstertee" (forester tea).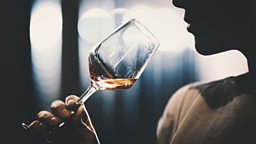 7. A lobster palace was the birthplace of the Brandy Alexander
A Brandy Alexander is a brandy-based cocktail consisting of cognac, crème de cacao, and cream.
The name sherry is in fact an Anglicisation of Jerez
The drink's origin is disputed. Some sources say it was invented at the time of the 1922 London wedding of Princess Mary and Viscount Lascelles.
Other sources suggest it was named after the Russian tsar Alexander II. But the tipple was likely born at Rector's – New York's premier pre-Prohibition lobster palace – by the bartender, Troy Alexander.
It is thought that he created the eponymous cocktail in order to serve a white drink at a dinner celebrating Phoebe Snow (a fictitious character used in an advertising campaign for the Delaware, Lackawanna and Western Railroad.)
Brandy Alexander was John Lennon's favourite drink. However Brandy Alexander got it's name, it proved to be a favourite drink of John Lennon, who affectionately referred to it as a "milkshake."
8. Sherry used to be called 'sack'
Another popular tipple at Christmas is sherry, a fortified wine made from white grapes that are grown near the city of Jerez de la Frontera in Spain.
The name sherry is in fact an Anglicisation of Jerez.
Sherry, or 'sack' as it used to be called, became hugely popular in England in the 15th century.
Even The Bard himself paid tribute to it in his play Henry IV, Part 2.
The often sozzled comedy character, Falstaff, declares, "If I had a thousand sons, the first humane principle I would teach them should be to forswear thin potations and to addict themselves to sack."
More Christmas from Radio 4
Here are a few of the furry (and feathered) friends synonymous with festive spirit.

The development chef behind the majority of the U.K.'s Christmas Puddings reveals all.

There's more thought that goes into tinsel than you might think.