Main content
Music and Wellbeing
An important part of BBC Music Day's on-going work is to explore the different ways in which music can change lives and improve health and wellbeing.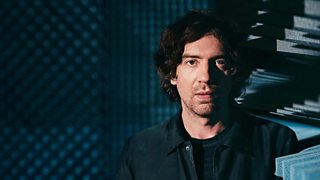 BBC Music Memories
BBC Music Memories is a website designed to use music to help people with dementia reconnect with their most powerful memories. Evidence shows that music can help people with dementia to feel and live better.
You can browse for music by genre and era, and then create a playlist that can be revisited or printed out. You can also take part in our survey to help researchers discover which music is the most popular for stimulating memories.
Snow Patrol's Gary Lightbody helped launch BBC Music Memories. Gary authored a film for The One Show on BBC Music Day, about his father's experience of dementia, which you can watch here.
BBC Music Memories is being supported by leading dementia and care organisations, including Dementia UK, Playlist for Life, Carers UK, Alzheimer's Society and Alzheimer Scotland. They have already taken part in our call to action, sharing the website with their networks and members. Their support has been crucial to help us get Music Memories into the hands of those who need it most.
Tim McLachlan, Operations Director – Local Services at Alzheimer's Society, says: "It's exciting that the BBC are launching BBC Music Memories. From talking to people with dementia we know the positive effect music can have, helping people at all points on their dementia journey, which is why our many support services include Singing for the Brain groups. In latter stages, some people who may no longer be able to communicate much or at all through language can be transformed when they hear a song they recognise – joining in singing and/or dancing along. This is going to be a fantastic online tool to trigger music memories for those with dementia.
"Dementia is now the UK's biggest killer, with someone developing it every three minutes. Alzheimer's Society is here for everyone affected – as well as our Singing for the Brain services we also provide a national Helpline, our online forum Talking Point, publications, and a range of regional and local services, including our face to face Dementia Advisers who offer post diagnosis support to help people with dementia."
Our other supporters also offer a range of services for those living with dementia. Find out more about each organisation using the links below: