Main content
Prizes
There are two age groups in the 500 Words competition - one for children aged 5-9, and another for children aged 10-13.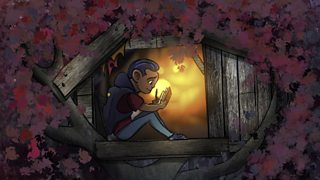 There are Gold, Silver and Bronze prizes up for grabs in each age group.
All six winners will receive a one of a kind illustration of their story by one of the amazing Children's illustrators below:
Tony Ross - Best known for his much-loved Little Princess series and his collaboration on David Walliams' best-selling children's books and Francesca Simon's Horrid Henry series.
David Roberts - Has collaborated with some of Britain's much-loved children's authors, including Jacqueline Wilson, Julia Donaldson and Julian Clary.
Sue Cheung - Won a Scholarship to the London College of Fashion aged 16 and is the author and illustrator of her semi-autobiographical novel Chinglish.
Margaret Sturton - Hampshire-based author and illustrator. Her debut picture book A Fox Called Herbert came to her on a train journey as the words 'I am a fox' sprung into her mind.
Fiona Lumbers - Acclaimed illustrator, Clem and Crab is her first picture book as both author and illustrator. It was inspired by the Devon coast Fiona visited in her own childhood.
David McKee - David is the creator of well-known characters including King Rollo, Mr Benn and Elmer the Patchwork Elephant, which has been published in more than 50 languages.
1st Prize - Chris Evans' height in books
The Gold winners in each age group will win a pile of books as tall as the chair of our expert judging panel – Chris Evans. That's 1.88 metres tall! You'll also get 500 books for your school library.
2nd Prize - HRH's height in books!
The Silver winners will be awarded a stack of books as tall as our Honorary Judge, Her Royal Highness The Duchess of Cornwall!
3rd Prize - Your own height in books!
Our Bronze winners will walk away with their own height in books!
There is also a BRAND NEW Prize for 2020 and it doesn't matter how good your story is just that you enter one. One entrant will be selected at random to receive a fabulous book bundle and an invite to the final (for child plus a parent or guardian). They will also win 500 books for their school – so the more pupils a school has that has entered the more chances they have of winning a brand new library.
The Top 50 shortlisted entrants will take part in a virtual final. All entrants of the competition will be invited to take part in a random ballot to join the virtual final. (Terms and Conditions apply).
All teachers and librarians taking part in the judging will also be invited to take part in a random ballot, to join the virtual Zoom Party that will go alongside the broadcast of The Zoe Ball Breakfast Show on Friday 12th June 2020(Terms and Conditions apply).