Main content
Get coding with The Voice and BBC micro:bit
The Knockouts are over, and our 12 finalists are gearing up for some EPIC live shows!

There's loads of ways you can support your favorite artist... and with the BBC micro:bit you can get all techy and digital and code your love for with our personalised emojis.
Here's Marvin with more...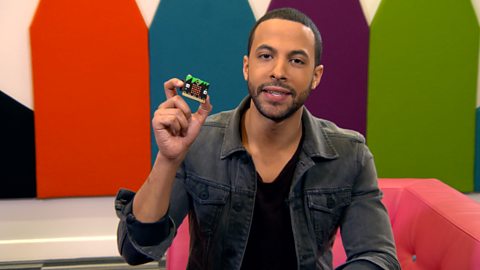 Marvin's here to tell you everything you need to know about your BBC micro:bit
So, what is the BBC micro:bit?
A BBC microbit is a small personal handheld computer which is being given away free to 1 million year 7 students this academic year. It means anyone who has one can get involved with learning to code and become a tech innovator and creator…. Just like our super dope tech-loving Coach will.i.am.
Have you got your micro:bit yet?
If you have, then choose your favorite artist below and you'll head straight to the BBC micro:bit website where you can download your fancy bit of code for their emoji animation directly to your micro:bit. You'll be able to wear it with pride and show your mates who you're supporting to win this year's The Voice UK!
If you haven't got one yet, head over to the BBC micro:bit website to find out how to get your hands on this crazy dope bit of tech!
Select your fave artist below and get their emoji now!