Main content
How to avoid getting into debt
One of the UK's largest debt charities says one in three people in severe debt has a sub-prime credit card. They're credit cards with interest rates of 30 percent or more.
StepChange says vulnerable people are getting caught in a vicious circle of debt . With their help, the BBC's Smart Consumer podcast has these tips on how to avoid getting into debt: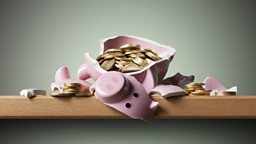 Check what you're signing up for
The charity StepChange says knowing what you're signing up for is crucial when you take out a credit card.
You should try and pay the balance off in full each month so you shouldn't get charged unmanageable rates of interest. If you can't do that, you should work out how much interest you'd end up paying.
StepChange also say that when you take out the card you should refuse automatic credit limit increases. That way you can keep control over the credit limit.
Get control of your budget
If you're thinking about taking out a credit card, have a real think about how good you are at budgeting. If you're struggling to keep track of what you spend - you could think about using an app on your phone to monitor that.
If you already have a credit card, think about what you're using it for. You could be eligible for some help if you're using it for essential bills.
Iona Bain, from the Young Money Blog says 'maybe you haven't quite got your benefit entitlements that you need, if so, you need to speak to your local Citizen's Advice Bureau, or you need to contact organisations that will help you figure that out.'
Stick to your credit card limit
If you exceed your limit, further charges and interest start creeping up. The fact the limit has been exceeded may also be recorded on a credit file, which could make it harder to get further credit in future.
How I got into debt using subprime credit cards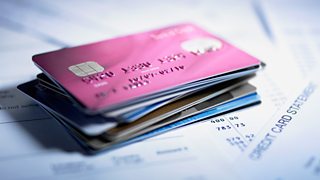 Amy, 31, explains how she got into a debt of £11,000 using credit cards.
You should also try to make the minimum payment each month. If you can't afford to pay more than the minimum, let the lender know as they may be able to help you out.
Pay more than the minimum monthly repayment
If you only pay the lowest amount that you have to on your credit card, you'll end up paying a lot more in interest in the long-term.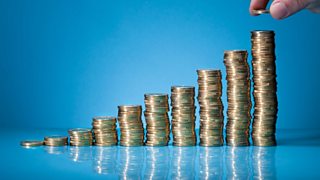 The minimum payment is usually a percentage of the balance; it's not a fixed amount.
So the figure you repay each month will fall as your balance reduces, making it take longer to clear.
The quicker you repay, the less it costs.
Bring in extra cash
If your normal disposable income won't cover your debts, you might want to look at ways you can increase your income in the short term.
There are loads of ways to make a few extra pounds, such as by selling unwanted possessions, using cashback websites or taking on extra hours at work.
Save, save, save
There are many ways to save money, and anything you save can be put towards those debt repayments.
It could be as simple as switching to a cheaper supermarket or taking shorter journeys on foot rather than by car or bus.
You could try and put a small amount away each month, every little adds up.
How to make cash from your clutter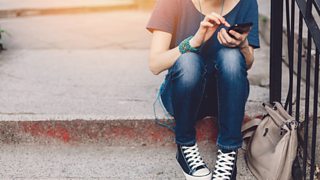 How do you make a mint from things you no longer want or need?
Get proper help if you need to
If you try these things and nothing helps, that could be a sign that you need debt advice.
StepChange say that if you have any of the following, you should consider speaking to a money adviser:
More money going out than coming in
Not enough disposable income to cover your minimum debt repayments
Arrears on any of your 'priority' household bills such as mortgage, rent, council tax or utilities
How our spending patterns have changed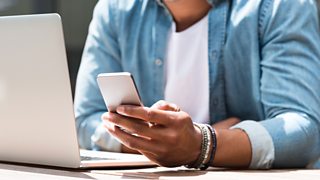 Karen Rowlingson, Professor of Social Policy at Birmingham University explains how attitudes to debt have changed.
If it's affecting your mental health there is something you can do
If you're spiralling into debt, and you suffer from poor mental health - you should contact your GP. They can fill out what's called a 'Debt and Mental Health Evidence Form.'
It can be shared with your creditors so they can allow you more time for repayment or periods of non-payment, or even writing them off in full.
What made me realise my debt was out of control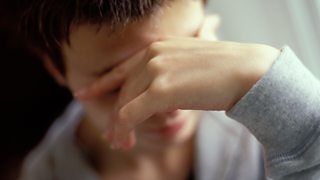 Lee talks to Samantha Fenwick about his personal experience of credit card debt and bankruptcy.