Main content
Draw Your Album: Charlie Puth
We love Charlie Puth. There we've said it. The world now knows. So when he came into play in the Live Lounge we were a teeny weeny bit excited to see him and nurse our crush.
So obvs we got him to attempt out Draw Your Album challenge just so he was concentrating and we could stare at him.
Duh.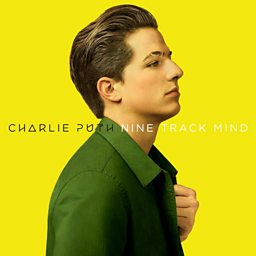 Here's his actual IRL cover for Nine Track Mind. Colourful!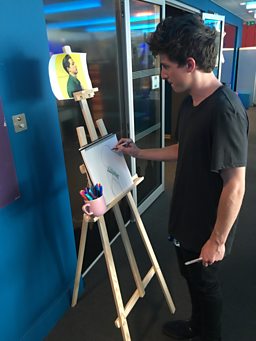 After a little bit of um-ing and ah-ing he Marvin Gaye and got on with it. His tekkers was unsusual, starting with outlining the collar of his shirt.
Random but we went with it.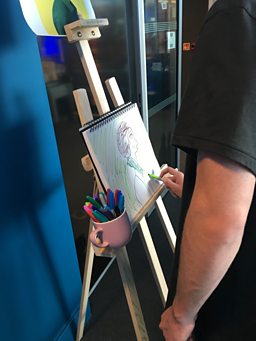 When it came to the shading, he seems genuinely surprised at his album cover as he exclained, "I've never realised how much yellow there is on here!"
Er, Chaz, have you seen your cover?
Charlie Puth played a mega set for Live Lounge Month so check it out won't ya...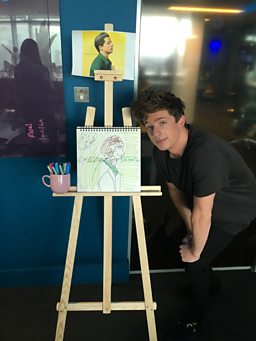 All in all he was actually quite impressed with himself saying, "This is much better than I thought it would be!"
We like it. And his face.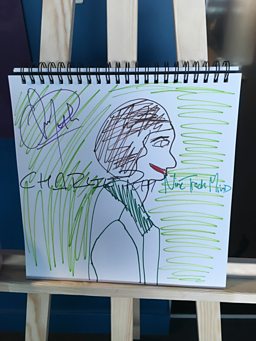 Ok so the hair is a tad 'lego-man' but he rocked the profile.
We told him we'd auction this so look out for it on ebay soon. Jk, lol.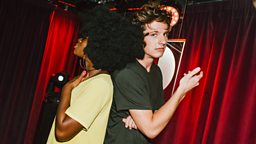 Charlie swung by the Live Lounge to play for our Live Lounge Month and blew us away with his set.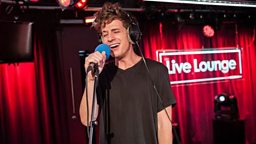 He played his new single We Don't Talk Anymore, sadly sans Selena Gomez, and a beaut stripped back version of The 1975's Somebody Else
In. Love.
We got Bastille to pen their album cover and they actually did a pretty bang up job

We challenged Craig David to draw his own album cover and we were well impressed with the result

The lovely Christine And The Queens whipped out her artistic skills and took out Draw Your Album challenge