Main content
Holiday problems: Simon Calder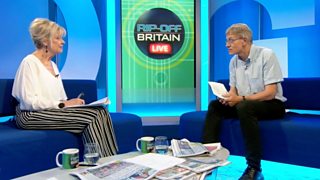 Simon Calder, our resident travel expert, answers some of your travel and holiday related questions.
Eric arrived home from his holiday 6 hours later than he should have. His return flight to Leeds was diverted to Manchester and then he was put on a coach home from the airport. He's heard nothing from the travel company. What can he do?

Unfortunately the European air passengers' rights rules don't deal well with diversions. There is a cash hand-out for people who arrive at the intended airport three hours late, but nothing for those who must endure a long bus ride. The weather conditions at Britain's highest airport (Leeds Bradford is nearly 700 feet above sea level) means that diversions are more frequent than at other locations.
Tony from London and his wife are flying to Pittsburgh next spring with two other couples. They were stunned to see they'd have to pay £50 each, each way, to select their seats to sit together. It would add £600 to the cost of their holiday. What can they do?

Not pay! This is a British Airways route, and free check in opens 24 hours before departure. Just be poised to check in online and coordinate your seat choices. And if that doesn't work, ask the cabin crew to sort it out on board.
Angela paid extra for a cruise with an outside cabin. She's now seen the same deal advertised for half the price. Is this fair?

Harsh though it sounds, travel firms conclude that you are happy with the price you paid, and it's their business if they cut the price after you have booked. As with so many aspects of cruising, it's a really good idea to book late to avoid disappointment.
Sharon's daughter booked an all-inclusive break to Majorca this September – only to discover that all catering services had ceased and she had to eat at the hotel across the road. Can she get compensation?

If it was a package holiday booked with a tour operator, and the description of the property was at odds with what was provided, Sharon may be able to get some compensation. But she would need to demonstrate that nipping across the road to eat was a detriment compared with what she was promised.
Robert's bill for a two-night stay included a service charge of £11.26 for an evening meal costing £52.10. Is this the norm in hotels?

Fortunately as it's a service charge you are perfectly entitled to withhold it. I imagine this may be some kind of inclusive deal (perhaps "free main course" if you dine in the hotel?) and, for the purposes of the tip, the hotel may have added the notional value of the "free" component for the purposes of adding a service charge. Mind you, in America a 22 per cent tip like this would be nothing worth mentioning.