Main content
Radio 1 Live Lounge Introducing - From your lounge to the Live Lounge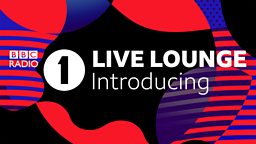 Are you making music? Ever dreamt of recording your very own Live Lounge? Spent days wondering what you'd pick for your cover song?
If that's you, Radio 1's Live Lounge Introducing wants to hear your performance. We're on the hunt to find an undiscovered artist or band to record their first ever Live Lounge on daytime Radio 1 with Clara Amfo.
ENTRIES ARE NOW CLOSED
Entries opened for a week, starting at 10am Sat 13th March and closed on Sat 20th March.
The winning Live Lounge will be filmed and aired on BBC Radio 1, and you could share the same stage as the likes of Stormzy, Dua Lipa, Harry Styles and Jorja Smith – to name a few.
For full terms and conditions, head here.

Meet the judges
Radio 1's Clara Amfo and Gemma Bradley help form an esteemed panel of judges for this year's Radio 1 Live Lounge Introducing - details below. Every musician on the panel once uploaded their own tracks to Introducing, and they'll be listening through to submissions in April 2021 to help pick a winner.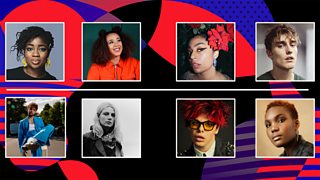 Clara Amfo – Host of Radio 1's Live Lounge
Gemma Bradley - Host of BBC Music Introducing on Radio 1
Celeste - First supported by BBC Music Introducing in London
Sam Fender - First supported by BBC Music Introducing in the North East
Tom Grennan - First supported by BBC Music Introducing in Beds, Herts & Bucks (Three Counties Radio)
Ellie Rowsell, Wolf Alice - First supported by BBC Music Introducing in London
YUNGBLUD - First supported by BBC Music Introducing in West Yorkshire
Arlo Parks - First supported by BBC Music Introducing in London

Clara Amfo's tips for the perfect Radio 1 Live Lounge Introducing
What one piece of advice would you give to new talent submitting their Live Lounge?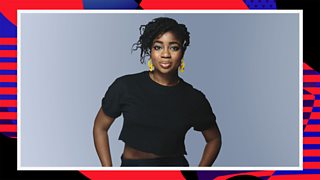 Approach it as you would for any performance: You need to do it like it's gonna be your last. Pick a song that truly shows the best of you and a song that makes you feel good.
The best performances I've always enjoyed from an artist are songs that serve them first. I'm sure you've got your crowd-pleasers, no matter how big your fanbase is, but for me it's about the song that makes you feel the best. Because I think that will play into your performance. Serve yourself first.
Can you think back to a couple of classic Live Lounge debuts? What made them so special?
Lewis Capaldi (2018) chose to do a song for his cover which was really, really brave. 'Shallow' from A Star is Born (by Lady Gaga and Bradley Cooper – watch his cover on BBC Radio 1's YouTube channel). At that time, the film had definitely gained momentum, but 'Shallow' wasn't a massive "radio hit" at the time. And it was quite a brave thing for him to do. Obviously Lady Gaga has got the range and then some. And he did a really good job of it.
I would also always say Demi Lovato (2015). She did a cover of Hozier's 'Take Me To Church' (watch on BBC Radio 1's YouTube channel) and to this day, it's one of the best vocals we're ever, ever had in the Live Lounge. With the context of what we know she's been going through lately, and what a song can do to people – music is transportive, it heals you – she took that Hozier song and essentially made it her battle cry. It was incredible.
What makes the perfect Live Lounge cover, in your opinion?
There are so many things that go into it. What doesn't is a note-for-note, like-for-like version of the song. There are so many subtle ways in which you can make a song your own.
Miley Cyrus' version of 'Summertime Sadness' by Lana Del Rey (watch on Radio 1's YouTube channel) truly personified what it is to cover a song and make you forget about the original version. She sang it with such abandonment, and she really sang it from her gut, that it temporarily made you forget about Lana's version. And that's no diss to Lana, that's the essence of the Live Lounge.
Need some inspiration?
Watch the chart-topping, star-studded cover of 'Times Like These'.

He plays 'Crown', 'Sounds of the Skeng', plus a special Beyoncé cover.

She takes on a Headie One track, joined on vocals by Lianne La Havas.
Which artist has visited the Live Lounge more times than any other? And who has the record for the most-viewed Live Lounge? Find out here.