Which of these distinctly 90s music phenomena would you like to see return?
Wednesday 8 August 2018
Blur came back, and there are constant rumours that the Spice Girls will soon be on the road again. In 2015, TFI Friday even came back for a one-off series, broadcast on Channel 4.
So it seems the 90s revival is in full swing, but much music-related phenomena from that decade is still confined to history. Should it return? If so, what exactly?
We explore some of the options...
Curtains hair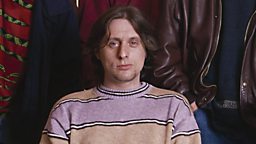 Popular with indie kids and ravers alike, and best exemplified by Shaun Ryder of Happy Mondays, curtains were the quintessential 90s haircut in music, and beyond. Keanu Reaves, Leonardo DiCaprio, David Beckham and Ricky Butcher in EastEnders were all fans, too. Should the centre parting have not parted?
Impossibly baggy clothing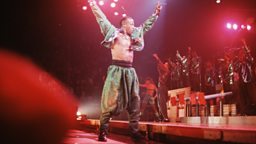 From MC Hammer's legendary 'Hammer pants', to the Madchester band look, to American ravers sporting extravagantly giant flared jeans, baggy clothing was de rigueur for music fans across many different genres in the 90s, before the skinny style took over in the 00s. Bring back baggy! Or not?
Decent football songs
English fans were chanting Three Lions earlier this summer as Gareth Southgate's team had a good run in the World Cup. That song is from the 90s, and so too was perhaps the best football song of all time – New Order's World in Motion. Is it time for musicians to start writing really good footy anthems again?
Anarchic "yoof" TV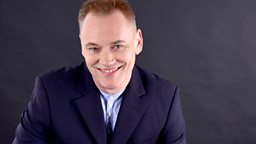 From The Word, to TFI Friday and The Big Breakfast, "yoof" TV was huge in the 90s and played a major role in introducing new music to the wider public, including Nirvana, who made their international TV debut on The Word. Do you want those kinds of anarchic shows with a music element back on our screens?
Outrageous behaviour at the Brits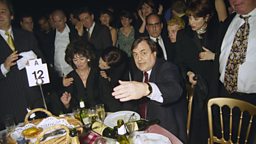 Three of the most memorable moments in the history of the Brits, for good or bad, happened in the 90s: Jarvis Cocker's stage invasion during a Michael Jackson performance, The KLF "machine-gunning" the audience, and Chumbawamba soaking then-Deputy Prime Minister John Prescott. Has the annual awards show been a bit quiet since?
Toytown techno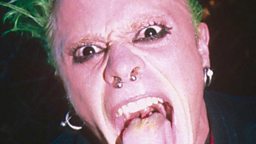 We're thinking The Prodigy's Charly, Urban Hype's A Trip to Trumpton and Sesame's Treet by Smart E - rave songs that contained samples from children's programmes or public information films. Big in the early-90s, then they disappeared from the Charts. Is it time we had more toytown techno around?
Nu Metal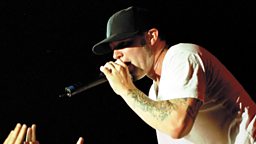 A sometimes maligned genre in the music press, but nu metal was hugely popular with rock fans in the late-90s. Some of the key bands - Limp Bizkit, Korn, Slipknot - either never quit or reformed, but should the genre as a whole make a return with a new generation of groups, complete with a DJ in the lineup?
Oasis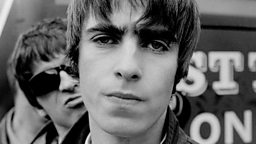 They lasted until 2009, but the 90s was peak Oasis, and perhaps there's no band from that era that people would like to reform more. Judging by Liam Gallagher's Twitter feed, he's game. Do you reckon it's time for Noel to bury the hatchet and give his younger brother a call?