Main content
Late Junction – the 10 most genre-defying albums of the year
As we wave goodbye to 2019 it's once again time to take stock of the year in adventurous music. Late Junction spent the last twelve months crossing the length and breadth of musical extremes to bring you the cream of the crop in sonic experimentalism.
Now, after much deliberation, CD-swapping and brow-furrowing in the office, we present the 10 most genre-defying albums of the year, as nominated by the Late Junction team.
Laurie Anderson, Tenzin Choegyal, Jesse Paris Smith – Songs From the Bardo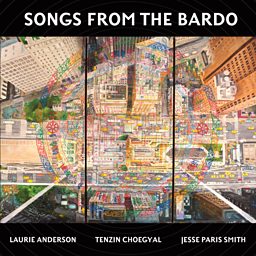 Tibetan Buddhists believe that after death, a person's consciousness wanders through an in-between phase called the Bardo for seven weeks before transitioning to a new life. Tenzin Choegyal, a musician from Tibet who witnessed his brother-in-law's soul being guided towards reincarnation, explores the concept alongside legendary multimedia artist Laurie Anderson, and composer-activist Jesse Paris Smith.
Teaching listeners about philosophy and the Tibetan Book Of The Dead through a combination of modern composition, spoken word, chanting, and traditional instruments, this album is incredibly accessible but filled with profound ancient wisdoms.
Laurie Anderson was a guest co-host on an edition of Late Junction earlier this year.
Richard Dawson – 2020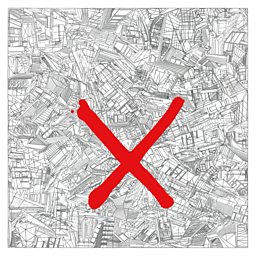 On his sixth album, the "black-humoured bard" of Newcastle gives voice to a motley cast of characters lamenting a Britain on the edge of mental and political meltdown. All of it inspired by post-concert conversations with fans.
Dawson's range on this funny and bleak record is enormous, from howling and head-banging to falsetto crooning over motivational melodies. You can expect wobbly electronics, folk, rock, pop, sea shanties, satire and storytelling too...
Richard Dawson's band Hen Ogledd appeared at the inaugural Late Junction two-day festival earlier this year.
Holly Herndon – PROTO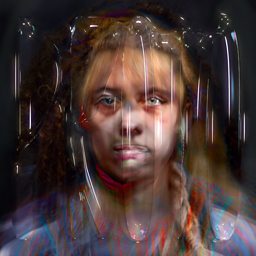 For this technologically cutting-edge album, composer Holly Herndon mothered an artificial intelligence "baby" named "Spawn", which absorbed and learned from all the music it heard via Herndon, and then processed that information to create a whole new alien song-craft.
PROTO is a mind-blowing meditation on community, computing, and the future of humanity, with a musical palette that includes synth-pop, Sacred Harp singing, and a surprisingly emotional A.I. choir.
Klein – Lifetime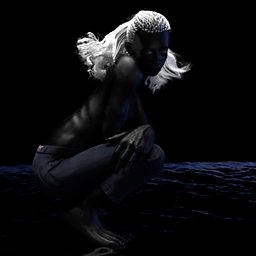 Electronic artist Klein describes releasing Lifetime as like "giving someone your diary". It's a jigsaw puzzle of an album, where "black expressive styles of the past" are toyed with and rearranged to create something completely unique and futuristic. Jazz, club, and classical music underscore ghostly words, conjuring up audio nightmares and dream states.
Late Junction presenter Jennifer Lucy Allan says, "Klein has such an ear for sound, she worries at it, picking at the edges like loose wallpaper, and swiping it off in huge sheets – it's very satisfying. What I love is that she's not afraid of things being untidy."
Klein has curated a thirty-minute Late Junction mixtape of her favourite music to broadcast on BBC Radio 3.
Pharmakon – Devour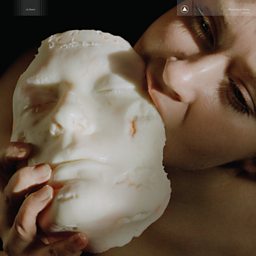 A battering ram in just five album tracks, Devour is a conceptual album about "self-cannibalism" (the practice of eating oneself), as an allegory for the destructive nature of humanity. Late Junction presenter Verity Sharp says, "there's so much grief and anger about species loss in general at the moment that lots of artists are becoming conduits for that, Pharmakon as a prime example."
This is a heavy, exhausting, difficult listen at times. As one of the finest exponents of modern industrial and power electronics, Pharmakon (real name Margaret Chardiet) pushes at genres and makes chaos out of noise.
Lingua Ignota – CALIGULA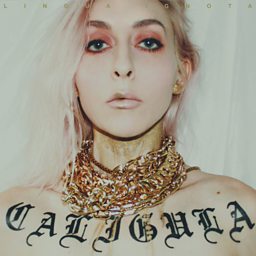 Rhode Island musician Kristin Hayter's creative moniker is Lingua Ignota, meaning "unknown language", a term coined by Saint Hildegard, the 12th-century abbess, composer, and mystic. This adopted name is apt, because Hayter makes dislocated, genre-less, outsider music.
Channelling the rage and sorrow of survivors of abuse, CALIGULA is a torrential, emotional, furious blast of black metal, noise, darkwave, folk balladeering, classical music, poetry, and opera. Trust us, it will take your breath away.
Matana Roberts – Coin Coin Chapter Four: Memphis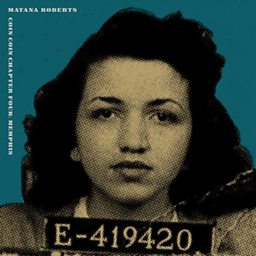 Chicago's Matana Roberts returns with the fourth volume of Coin Coin, a series which will eventually be a twelve-part suite. A record of the deep archival research that she has done into the American slave trade and black history, Roberts calls the project "panoramic sound quilting". Here she is inspired by Memphis and the memory of her grandmother.
A master improviser and saxophonist, Roberts also uses the breath techniques she learned through her instrument to turn in an unforgettable vocal performance of singspeak, lullabies, chanting, and operatic voice.
Øyvind Torvund: The Exotica Album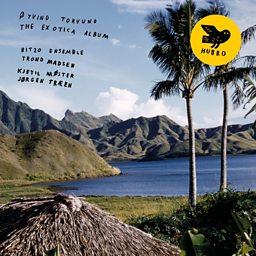 Welcome to the wildly addictive world of orchestral exotica.
Norwegian composer and improviser Øyvind Torvund's audaciously playful suite re-imagines lounge music in collage form. Think dreamy, super-saturated, 1950s travel adverts, with a soundtrack of sugary strings, cartoon whistles, brass fanfares, and cheesy wind instruments. And then throw on a topping of abstraction, distortion, modern electronics, crazed percussion, and noise saxophone.
Tunes Of Negation – Reach The Endless Sea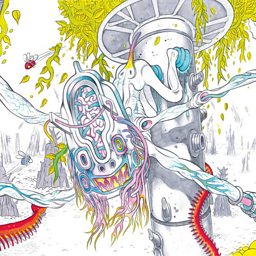 The title, Reach The Endless Sea, is inspired by a poem by 13th-century mystic Rumi. It is also a description of what producer Shackleton and company hope to achieve with the album, to "aid transmutation and enter into the light" through transcendent layers of ritual, rhythm, and rich melody.
Late Junction presenter Jennifer Lucy Allan says, "I've had some truly soul-shifting experiences sweating on dancefloors listening to Shackleton, Preston's finest export and a legend of electronic music. This record is best described as a psychedelic suite, and the production is exquisite."
Ziúr – ATØ
ATØ stands for "THE ALLIANCE TO TAKE OVER THE WORLD". The album was made, says Ziur, "in support of all people who struggle finding a place in this world, who are having trouble being respected AND celebrated for who they are. For everyone who is part of resisting the status quo, for all survivors, outcasts and weirdos. For people who fight for their existence, every day."
The songs have the visage of left-field pop, but a cold iron core too. Dark club music, crunchy drums and metallic stabs share space with bells, marimbas, lush strings and R&B slow jams.

New sounds on Radio 3
Elizabeth Alker with music by an exciting new generation of unclassified composers and performers.