Main content
Today Puzzle #683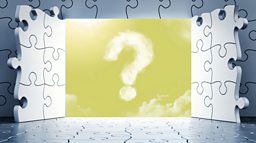 Puzzle No. 683 – Tuesday 25 February
The magazine, The Big Issue, and the professional librarian body CILIP, have launched a petition for libraries last week. Annually in England, there are 194 million in person visits to libraries. If each visit is 15 minutes long, how many days of visits is this in total to the nearest million?
Today's #PuzzleForToday has been set by Bobby Seagull in his capacity as UK Library Champion following previous incumbents Mary Beard and Stephen Fry.
Click here for the answer

2 million days of visits

194 million visits x 15 minutes (0.25 hours) = 48,500,000 hours

48.5m hours / 24 hours = 2,020,833.33 days


More fiendish brain-teasers and quizzes on BBC Radio...