Main content
Your Ultimate 90s Album Vote
The 90s was a decade packed full of outstanding albums from an eclectic range of artists. We recently gave you the chance to pick your favourite in our Ultimate 90s Album Poll. Please note the vote has now closed.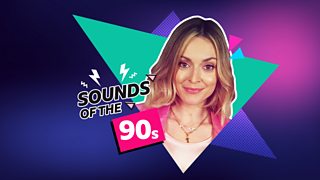 Sounds of the 90s is a nostalgia drenched celebration of the best music and pop culture from the 90s - new episodes are available each week on BBC Sounds.
The winner will be revealed in a special edition of Sounds of the 90s with Fearne Cotton, available on BBC Sounds from 23:00 on Friday 12 June.
You can still catch-up on the shortlist below - in true 90s fashion, we had a Top 40 for you to choose from, selected by a panel of music experts. The shortlist was based on sales from each year of the decade, alongside a selection of albums that have endured the test of time, and some slow-burners that weren't huge hits on release, but are now highly regarded.
The Shortlist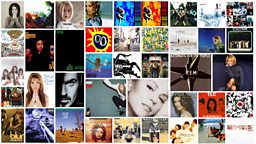 Alanis Morissette - Jagged Little Pill
Arrested Development - 3 Years, 5 Months & 2 Days in the Life Of...
Björk - Debut
Blur - Parklife
Britney Spears - ...Baby One More Time
Christina Aguilera - Christina Aguilera
Destiny's Child - The Writing's On The Wall
Dr Dre - 2001
Eminem - The Slim Shady LP
Fatboy Slim - You've Come A Long Way, Baby
Fugees - The Score
George Michael - Older
Green Day - Dookie
Guns N' Roses - Use Your Illusions 1 / 2
Happy Mondays - Pills 'n' Thrills and Bellyaches
Lauryn Hill - The Miseducation of Lauryn Hill
Madonna - Ray Of Light
Mariah Carey - Music Box
Massive Attack - Mezzanine
Michael Jackson - Dangerous
Moby - Play
Nirvana - Nevermind
Oasis - (What's The Story) Morning Glory
Oasis - Definitely Maybe
Paul Weller - Stanley Road
Primal Scream - Screamadelica
Pulp - Different Class
R.E.M. - Automatic For The People
Radiohead - OK Computer
Red Hot Chili Peppers - Blood Sugar Sex Magik
Shania Twain - Come On Over
Simply Red - Stars
Spice Girls - Spice
Take That - Everything Changes
The Prodigy - Fat Of The Land
The Verve - Urban Hymns
TLC - CrazySexyCool
Travis - The Man Who
U2 - Achtung Baby
Whitney Houston - My Love Is Your Love