Main content
Seven European bestsellers you should read in 2017
The wonderful thing about being a reader is that even when you're familiar with the classics of English literature, there are still bookshelves all over the world to explore. These writers, featured in Radio 4's Reading Europe series, are some of the most famous novelists in their own countries – but the rest of the world has yet to discover them.
Here's why you should read them.
Italy: My Brilliant Friend by Elena Ferrante
Ferrante fever has been sweeping Europe for the past few years, and reached a fever pitch when journalist Claudio Gatti claimed to have "unmasked" the reclusive author. However, fans remain more interested in her novels than her life stories. In My Brilliant Friend, we're introduced to Elena and Lila, whose friendship is one of the most believable in fiction – they're not braiding each other's hair at sleepovers, they're jealously competing to escape the neighbourhood of Naples and trying to avoid the attentions of local gangsters.
Look out for: Lila's wedding – it's so tense and troubling that it makes the wedding sequence in The Godfather look like it was guest directed by Richard Curtis.
You can hear the second book of the My Brilliant Friend trilogy, The Story of a New Name, from 15 January on Radio 4.
Greece: The Final Reckoning by Petros Markaris
Who knew that turmoil and financial collapse in Greece could inspire a darkly funny story about a serial killer? Writer Petros Makaris probably had an inkling. His Costas Haritos series stars a gruff, grumpy detective dealing with the aftermath of the actions of Greece's most corrupt, and The Final Reckoning puts the reader in the deliciously weird position of cheering on a serial killer, who is murdering Greece's wealthiest tax dodgers. Markaris writes a cracking page turner, which is why he's a best seller in his home country – although it can't hurt that readers get to fantasise about some real life baddies getting their just deserts.
Look out for: The rising body count around some of the most famous historical monuments in Greece – you'll never be able to look at your old holiday snaps in the same way.
Read this from Italy: My Brilliant Friend by Elena Ferrante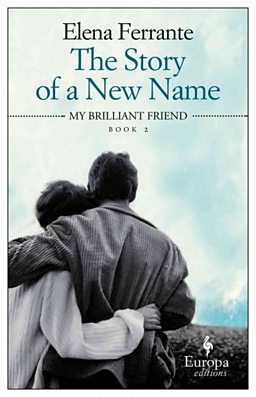 Norway: Karl Ove Knausgård's A Death in the Family
Be warned, these books might take over your life – in fact, some workplaces in Norway have "Knausgaard-free days", because his fans are so obsessed with his books that they can't talk about anything else. A Death in the Family is the first in a series of six novels which are closely based on Knausgård's own life, and you'll smile at his memories of being a teen goth, and cry as he explores what it's like to lose the father he sometimes struggled to connect with. His dedication to detail pegs him with some of the 20th-century greats – fans of Martin Amis and Raymond Carver will find lots to love.
Look out for: Young Karl's musical musings – if it doesn't send you hunting for your own old vinyl, you'll find yourself on Spotify composing your own sonic trip down memory lane.
You can hear Karl Ove Knausgård's A Death in the Family from 9 January 2017 on Radio 4.
Denmark: The Buddhist by Dorthe Nors
To call Nors "quirky" does her a disservice, but her short story collection, Karate Chop, is full of quirks. Her stories are sweet, dark and unexpected, and take you in directions that are always surprising and sometimes shocking. Nors covers dark, difficult themes with a blackly comic sensibility, but there's always a degree of warmth in her words. The Buddhist is about a worker who decides to find religion following a spiritual crisis – if you've got a mate who "found themselves" after a week in Goa, you'll find it painfully relatable.
Look out for: The hilariously awkward hero attempting to stop thinking horrible things about his fellow man. Tom Hanks is better at being an adult in Big than our hero is at being sufficiently spiritual.
You can hear Dorthe Nors' The Buddhist from New Year's Day 2017 on BBC Radio 4.
Read this from Norway: Karl Ove Knausgård's A Death in the Family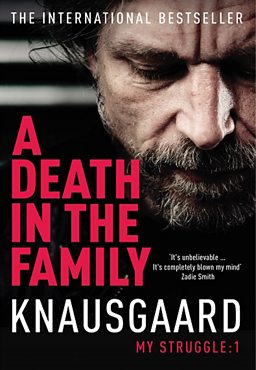 France: Three Strong Women by Marie NDiaye
Any aspiring Millennial writers out there will be inspired by NDiaye, who has been publishing novels and plays since she was 17 – she's practically the Justin Bieber of contemporary French literature. The story of Three Strong Women explores themes and ideas she has experienced personally – one of the women of the title is Norah who is forced to leave France for Senegal and deal with the father she barely knows. (NDiyae's mother and father are French and Senegalese respectively, but she spent her childhood in France.) NDiyae shared her first editor, Jérôme Lindon, with Samuel Beckett. Her work tackles the extremes of poverty, conflict and suffering, but explores those ideas in a relatably human space. In 2009 she won France's most prestigious literary prize, the Prix Goncourt.
Look out for: Rudy, one of the most addictively irritating characters you'll ever meet in a story – you'll love to hate him, when you're not throwing your book across the room.
Germany: Look Who's Back – Bestselling satire by Timur Vermes
If ever there was a year to wonder "Hey, what would happen if Hitler were alive in the 21st century?" it's probably 2016. Vermes's controversial satire seems especially timely, as he explores how Hitler would survive – and thrive – in the era of social media and reality TV. Vermes used to be a women's magazine editor, and he's especially funny when writing about the nature of celebrity. It takes guts to turn Hitler into a YouTuber. But there's a strong, chilling message about fame, exposure and what we expect from our politicians.
Look out for: Hitler's Wikipedia confusion – it sounds like Wikinger, the German word for "vikings".
Poland: Entanglement – Warsaw crime thriller by Zygmunt Miloszewski
If you love a psychological thriller, you'll love Miloszewski, whose bad guys and good guys are so fascinatingly flawed that you might have trouble deciding just who you want to root for. Prosecutor Teodor Szacki is trying to solve a grizzly murder while dealing with drama at home – or rather, a lack of drama and a longing for romance. There's a Jenga element to the story, and if Szacki pulls at the wrong clue, his whole life might collapse. Miloszweski is great at combining complex, absorbing thoughtful storylines with the sort of murder scenes that might make you need to lie down in a dark room with a cool flannel on your forehead.
Look out for: The skewer. In fact, if skewers are mentioned, sit down, take some deep breaths and make sure that your last meal was several hours ago.
Read this from Poland: Entanglement by Zygmunt Miloszewski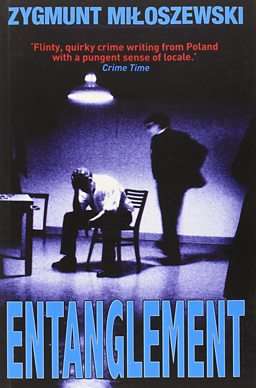 Also on Radio 4
Fredrik Backman is the New York Times bestselling author of the novel A Man Called Ove and his books are published in more than 35 languages worldwide. Britt-Marie needs purpose in her life and she takes the brave step of going out to look for it. She ends up in Borg, a typically run-down, small Swedish town. Her part-time job leads her to an extraordinary turn of events, beyond anything she might have imagined.
You can hear Fredrik Backman's Britt-Marie Was Here from New Year's Day on Radio 4.