Main content
Cava chameleon: Six sparkling wines well worth knowing?
There's a royal wedding this weekend, and that calls for a glass of bubbly! But sparkling wine doesn't have to mean cork-poppingly expensive Champagne. In Business looks at Cava – Spain's effervescent export – which, after years of battling a reputation as cheap plonk, is seeking to re-establish itself as a very special bottle of fizz.
And the options don't stop there. If you like your booze with a bubble then check out our list below.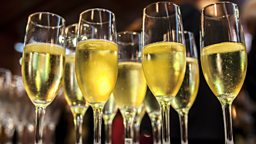 1. Cava
Where?
Spain (largely Catalonia)
What's the difference?
Cava is Spain's sparkling wine, which can be white or rosé. It is made in the same expensive, time-consuming way as Champagne – the traditional champenoise method – with only wines produced this way earning the cava label. About 95% of all cava is produced in the Penedès area in Catalonia, with the village of Sant Sadurní d'Anoia at the centre of production. In terms of exports, cava is as big as Champagne, yet – despite being produced in the same way as its highly coveted French counterpart – cava's image has suffered in recent years and it's considered by many to be a cheap alternative to prosecco.
Did you know…
Although under EU law it's no longer permitted to call cava "Spanish Champagne", the Spanish still call it "champán" or "champaña" colloquially, or "xampany" in Catalonia.
2. Champagne
Where?
France (Champagne region)
What's the difference?
Crucially, only sparkling wine that comes from the Champagne region of France, made exclusively from grapes grown there, can be labeled Champagne. And the restrictions don't stop there. Champagne production must also follow a very strict set of rules: around pruning, pressing, and secondary fermentation in the bottle. The minimum aging period is much longer than for other sparkling wines – to be called Champagne the wine must rest on its lees (yeast deposits) for at least 15 months. All this goes some way to explaining the high price point!
Did you know…
The first sparkling Champagne was created accidentally, when weather conditions caused a second fermentation to occur. And it wasn't initially welcome. The bottles would constantly explode, which earned the fizzy wine the name "le vin du diable" ("the devil's wine").
3. Prosecco
Where?
Italy (Veneto and Friuli Venezia Giulia regions)
What's the difference?
Prosecco is made from the lesser known grape variety, glera, and its method of production is different from Champagne or cava. Prosecco's second fermentation doesn't happen in the bottle but in big steel tanks, which generally means it has less contact with the lees – and tastes lighter and less yeasty as a result. It also doesn't have to be fizzy! Prosecco can be "spumante" (sparkling), "frizzante" (semi-sparkling), or "tranquillo" (still).
Did you know…
The wine takes its name from the Italian village of Prosecco near Trieste, where the wine was first made.
4. Methode Cap Classique
Where?
South Africa
What's the difference?
Methode Cap Classique or MCC denotes a South African sparkling wine that is made in the traditional method, like Champagne, with a secondary fermentation taking place inside the bottle. Methode Cap Classique wine tends to be fruitier as a result of the high temperatures in the South African wine lands.
Did you know…
The first South African sparkling wine produced using the traditional method was called Kaapse Vonkel. It was created by pioneer wine maker Frans Malan, at Simonsig wine estate, and released in 1971.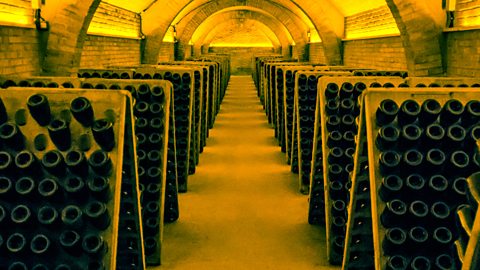 John Murphy learns the difference between Prosecco and the 'premium' Cava de Paraje
5. Sekt
Where?
Germany
What's the difference?
"Sekt" simply means sparkling wine in German. The bulk of it is mass-produced, fizzy plonk made using the tank method – and the Germans absolutely love it. (Sparkling wine production in Germany actually exceeds that of Spain, with most of the bottles of fizz made in Germany drunk in Germany!) However, a small amount of premium Sekt is made using the traditional method and "Deutscher Sekt" – made using only German grapes such as Riesling – offers something a little bit special. As a general rule, Sekt is sweeter and lower in alcohol than Champagne and other sparkling wines.
Did you know…
According to folklore, Champagne quaffing actor Ludwig Devrient was in the Berlin wine bar Lutter und Wegner after a performance when he quoted Shakespeare's Falstaff and demanded a glass of "sect", the German translation for Shakespeare's "sack" or sherry. Since Devrient's usual tipple was Champagne, this is what he was served instead – and Sekt soon became a household term for fizzy wine.
6. English sparking wine
Where?
England (largely the South East)
What's the difference?
Most English sparkling wines are made with the same grapes as Champagne, using the same process, and are grown on similar soil. As a result, many English sparkling wines are considered to be of the same quality as premium French fizz, garnering praise across the board and beating various Champagnes in some high profile competitions. (In most instances it's cheaper too!) Vineyards are found across the whole of England, but the climate in the South East makes Sussex and Kent particularly popular winemaking counties. The number of English wine estates are on the up, with English bubbly now stocked in most major supermarkets.
Did you know…
Prestigious Champagne producer Taittinger has established a vineyard in the Kent countryside, with the aim of producing its own English sparkling wine by 2023!