Main content
The Truth About The Harry Quebert Affair by Joel Dicker
About the Book
This is a thrilling and intricate crime story and already a European bestseller.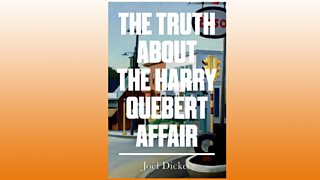 August 30, 1975. The day of the disappearance. The day Somerset, New Hampshire, lost itis innocence. That summer, struggling author Harry Quebert fell in love with fifteen-year-old Nola Kellergan. Thirty-three years later, her body is dug up from the grounds of his seaside home at Goose Cove, along with a manuscript copy of the novel that secured his lasting fame. Quebert is the only suspect.
Marcus Goldman, Quebert's most gifted potégé, throws off his writer's block and heads to New Hampshire to clear his mentor's name. Befriending the locals in sleepy Somerset, he learns that Harry's is not the only dark tale to be told. Solving the case and penning a new bestseller soon merge into one, and as Marcus' book begins to take on a life of its own, the nation is gripped by the mystery of The Girl Who Touched The Heart Of America. But with Nola, in death as in life, nothing is ever as it seems.
About the Author
Joel Dicker
Joel Dicker was born in Geneva in 1985. The Truth About The Harry Quebert Affair was shortlisted for the Prix Goncourt and won the Grand Prix du Roman de l'Académie Francaise. It has sold more than two million copies across Europe.
Sample the Book
*This chapter contains adult themes*