Main content
Bodyguard: What the reviewers think
Boyd Hilton, Entertainment Director of Heat Magazine and Scott Bryan, TV Editor of Buzzfeed UK, give their verdicts on Bodyguard, the new series from Line of Duty creator Jed Mercurio.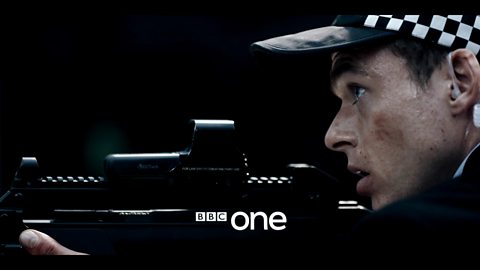 Brand New Drama. From the makers of Line of Duty. Starring Keeley Hawes and Richard Madden
Boyd says "It's riveting. It's classic Jed Mercurio. It's got everything"
"I thought was such a brilliant start to this series and from then on it doesn't really let up because then you meet the characters and get to know them.
"What I think [Jed Mercurio] does brilliantly is he shows his characters doing their job - that's what they're doing more than anything, right from the start.
"Richard Madden's bodyguard knows all about security, he's an ex-soldier and he's shown reacting to things via that professional element of his life.
"Same with Keeley Hawes's character, she's the politician all the way through. We see her going on the Andrew Marr Show (Andrew Marr playing himself rather well) and you see her snap into action as a politician. She arrives at the studio being a bit annoyed and snappy to her staff and then she becomes this charming, very professional politician figure as soon as Andrew Marr's interviewing her. It's so authentic, it's brilliant.
"I've already watched the first two episodes, I can't wait to carry on and watch the rest of it. It's as great as you think it would be from Jed Mercurio looking at this world of politics. It's not making any political point, it's just set in that world of politics and this very interesting relationship between someone who has been in wars that politicians allow to happen and this particular politician herself.
"In no way does it feel American, it's all very British, but what it has got in common with a lot of the best American thrillers is it's pared to the bone. The storytelling and the characterisation is so perfect that there's no fat anywhere on it.
"I think if you watch some British dramas, they gently ease you in and the pace is moderately fast but this is unrelenting. Every single scene is working in some crucial way to advance the story and the characters. It's fantastic."
Boyd Hilton is the Entertainment Director for Heat Magazine.
Scott says "It's definitely up there as one of my highlights"
"The 20 minute sequence at the start of the show was one of the most amazing and tense sequences that I've seen on TV in a long, long time.
"What [Jed Mercurio] is so good at is an amazing ability to take it to the absolute maximum it can go - slowly turning the screw, really building up the tension and never becoming unbelievable and never jumping the shark.
"At first I was a bit frustrated when they announced Bodyguard because they are actually delaying Line of Duty for this. but now I've seen this, I'm happy that Line of Duty has got that little breathing space. It's got another series on the way and we've got this to enjoy first. It's definitely up there as one of my highlights for the next month or so.
"The real crux of what he's so good at is creating characters where you're not entirely sure if they're good or evil. And really taking it to the absolute maximum and making you constantly question, on both sides, their intentions and whether they are all good or bad.
"With international dramas, they have big budgets and the way in for the viewer has to be through grabbing their attention with noise and explosions. With this, it's very much the other way, it's down to the writing, it's down to the direction, it's down to the characterisation of the people who are in it and that is equally, if not more important."
Scott Bryan is the TV Editor for Buzzfeed UK.
Bodyguard is on BBC One on Sunday 26th August at 9pm with the following episode on Monday 27th August at 9pm.
Watch the Bodyguard review in full
TV Club reviews the new series from the creator of The Simpsons.

Cast and crew tell BBC Radio 5 Live what it was like on set.

If you're making a film about space - better ask these guys for some technical advice first...