Main content
We love you Frank Ocean, but 140 hours of a staircase might be too much
If your Sunday was unusually chilled, we're guessing Frank Ocean had something to do with it.
The ellusive R&B superstar finally released new music - visual album Endless and 'proper' album Blond across the weekend.
Endless dropped on Friday and shows Frank Ocean building a spiral staircase while the music plays. It last 40 minutes, but that's just a fraction of the footage, the man responsible for the video has revealed.
"When you see the video, you see him building a stairway to heaven in real time," artist Tom Sachs tells Pitchfork.
"The 40-minute version is edited, but there's something like a 140-hour version. That's the whole thing. That exists, that's the art piece."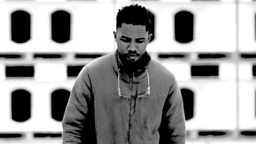 Credit: Frank Ocean / Apple Music
140 hours? That's so much staircase we're surprised we can't see it from here.
Blond followed in the early hours of Sunday morning. Some people bought the album online but true fans queued in the middle of the night at pop-up shops in LA, New York, Chicago and London to grab themselves a free copy along with Frank's magazine, Boy's Don't Cry.
But despite this being the long-awaited return of Mr Ocean, the most talked-about part of the magazine was Kanye West's poem.
He wrote a poem about McDonalds. It is so Kanye and is giving life to fans across the world.
Frank took to Tumblr to thank fans for their reaction to the album (they love it) and more importantly, how long it took to make his return.
"I had the time of my life making all of this," he wrote.
"Thank you all. Especially those of you who never let me forget I had to finish. Which is basically every one of ya'll. Haha. Love you."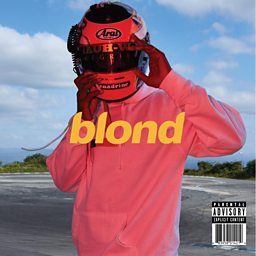 Credit: Frank Ocean / Tumblr
Frank Ocean's visual album Endless and studio album Blond are out now.