Main content
The Witterlist - 16th August 2019
Robbie Collin was back again this week with returning Herzog-a-like Sanjeev Bhaskar in the host's chair to take us back in time to Hollywood, 1969.
If you've missed a show or just want to revisit some of our premium movie content, you can find highlights of all of our programmes on our dedicated Witterlist page.
The Interview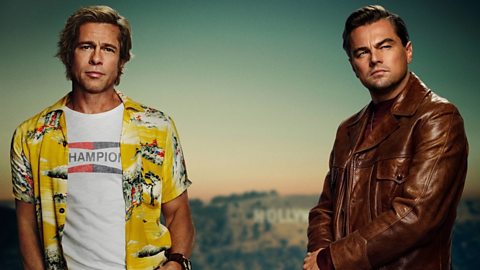 Brad Pitt & Leonardo DiCaprio talk about their new film, Once Upon A Time… in Hollywood.
Quentin Tarantino's much-anticipated ninth film, Once Upon A Time… in Hollywood, finally reached UK screens this week and Sanjeev was in the fortunate position to sit down with stars (and they don't get much starrier) Leonardo DiCaprio and Brad Pitt. They discussed the end of Hollywood's Golden Age, the relationship between actors and stunt men back in the 1960s and the incredibly in-depth, immersive and enjoyable experience of making a film with Quentin Tarantino.
Robbie's reviews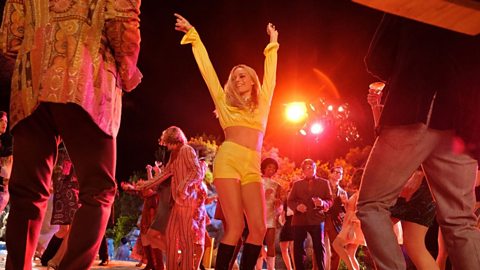 Robbie Collin reviews Once Upon A Time… in Hollywood.
Once Upon A Time… in Hollywood is a film about people killing time even as we know their time is running out, looking back on a year when one era was coming to an end and a new one was about to begin. Pitt, DiCaprio and Margot Robbie give stellar performances in what Robbie thought might be Tarantino's late period masterpiece.
Good Boys is a pre-teen comedy strictly for adults, the story of three sixth graders who end skipping school, accidentally in possession of drugs and pursued by teenage girls. Produced by Seth Rogen and Evan Goldberg, the film is essentially a retelling of their film Superbad, except younger – and with just two jokes.
Based on a series of plush toys, UglyDolls is a Robert Rodriguez-produced computer animation that sees the titular fuzzy creatures learning to appreciate their own self-worth and realise that looks aren't everything. Directed by Gnomeo & Juliet helmer Kelly Asbury and written by Alison Peck (from a story by Rodriguez), the film is distractingly derivative of better animations, and its continued use of the word 'ugly' and the ways it defines what ugliness is undermine its own intent.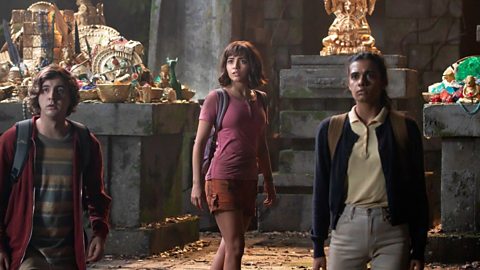 Robbie Collin reviews Dora and The Lost City of Gold.
Popular kids' TV show Dora The Explorer gets a big screen, live action adaptation in Dora and The Lost City of Gold. Directed and written by, respectively, James Bobin and Nicholas Stoller – who have previously worked on The Muppets and Flight Of The Conchords – it's a surprisingly funny family adventure film – including some expertly-handled large, poo-based comedy – that makes the most of lead Isabela Moner's Elmo-like charm.
Next week
Thanks to Robbie, Sanjeev, Edith and Clarisse for ferrying us through the annual cruise this summer. Next week Mark returns but, as Simon is being forced to swab the poop deck for his lewd conduct at the Captain's Table, Geoff Lloyd will be ably covering his hosting duties.