Main content
BBC Proms 2020 Festival Guide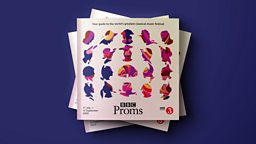 The current situation with Covid-19 means that the season we had originally planned is sadly no longer possible. Therefore, the BBC Proms Guide 2020 will not be published.

Instead the 2020 Proms has been reconceived in a different format, but our aim remains the same – to create the world's greatest classical music festival by reflecting world-class music-making from leading artists around the globe, highlighting and featuring work by some of today's most exciting and innovative composers.

The 2020 BBC Proms will run from Friday 17 July to Saturday 12 September with 8 weeks of broadcasts on radio, television and online and plans for special live performances later in the season culminating in the Last Night of the Proms bringing the nation together on 12 September.