Main content
Nigel Kneale's The Stone Tape in Six Facts
1. It was first broadcast on Christmas Day 1972
Kneale said in 2003: The Head of BBC Drama asked me if I could write him a ghost story for Christmas. I said "yes I probably can" and I worked this thing out
2. It starred a young Jane Asher
Already a well-known actor Asher played Jill Greevely the main character in the film.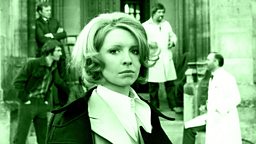 Jane Asher starred as Jill Greely
3. It had a record worthy scare factor
The Guinness book of Television describes it as "one of the most frightening pieces of television ever made"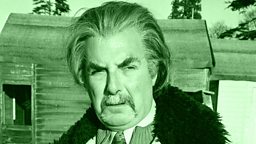 Reginald Marsh as Crawshaw
4. But Kneale never set out to scare people
In the same 2003 interview Kneale said: "I wanted to write a story that demanded the viewer's attention. The magic word here is 'paradox'. You set up a story and it turns inside out and that is, for me, the most exciting sort of story to write. The viewer thinks it's going to be about something and it does the opposite. Now if the more simple-minded people found that a frightening experience well, too bad."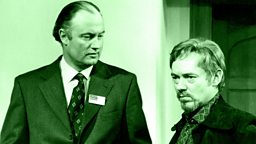 Iain Cuthbertson as Collinson and Michael Bryant as Peter Brock
5. Was he predicting the future? He didn't think so
"I can't warn anybody – that makes it sound like very serious stuff. That's just for propagandists in parliament; I don't think that way. I like inventing stories."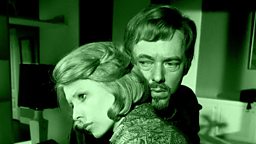 Jane Asher as Jill Greeley and Michael Bryant as Peter Brock
6. The Stone Tape was Kneale's last major work for the BBC Television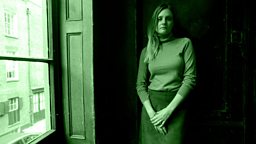 Romola Garai plays Jill Greeley in Radio 4's adaptation of The Stone Tape