Main content
Radio 1 may be in Ibiza but #NewMusicFriday is still going strong
Radio 1 might be sunning themselves and raving over in Ibiza, but that's no reason to feel blue because, fear not, we're having a party of our own with #NewMusicFriday!
Tove Lo's just released arguably the most mellow and coolest tune of the summer, and with fans like Lorde and Chris Martin, who are we to argue?
Warpaint are getting involved with summer with this fresh, vibrant track to make anyone's day better, guaranteed.
Out next week, Gemini Feed is a slick, sexy summer beat and a ridiculously catchy tune, with sure-fire hit written all over it.
Britney Spears - Private Show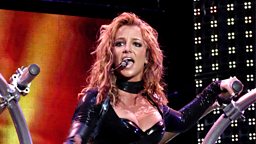 Guys, Britney's back, AGAIN. This time with a raunchy number... We all remember Toxic and Slave 4 U, right?