Main content
Yours Faithfully, Edna Welthorpe (Mrs): A tribute to Joe Orton
22 November 2017
Playwright Joe Orton used to write spoof letters of complaint under the pseudonym Edna Welthorpe - winding up companies, vicars and even ridiculing his own plays. In this short film made to mark the 50th anniversary of his death, mayhem ensues when Edna writes to Smedley Jams and Littlewood home catalogue service...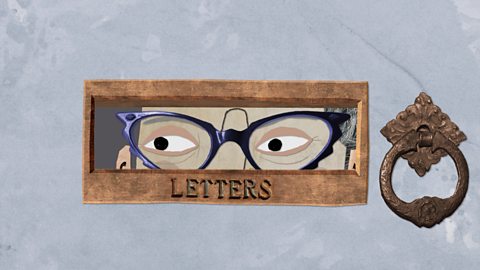 A short animation in tribute to Joe Orton to mark the 50th anniversary of his death.
About the film
To commemorate the 50th anniversary of the death of Joe Orton (1933-1967), University of Leicester academic Emma Parker and Bafta-nominated filmmaker Chris Shepherd launched a project to honour the legendary Leicester-born writer.
They made an animated film inspired by the prank letters of complaint that Orton penned under the pseudonym Edna Welthorpe, commissioned acclaimed writers and artists to pay tribute to Orton's subversive comic genius by writing new Edna letters, and launched a creative writing competition to teach young people about satire.
The film was screened and the letters were read at Latitude Festival and at a special event at The Little Theatre, Leicester, on 9 August 2017.
Chris said: "It's such an honour to be celebrating the life of Joe Orton – one of the greatest British playwrights and my comedy hero. I read his plays as a teenager; his naughtiness got me giggling and I've been laughing ever since."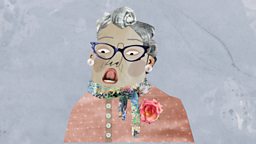 Credits
Voices and crew

Edna: Alison Steadman
Voiceover: Robin Sebastian

Animators and Design: Martha Halliday, Jocie Juritz, Hannah McNally, Chris Shepherd
Assistant Animator: Tom Fisher
Composer: Oliver Davis
Sound Design: Andy Humphreys
Producer: Abigail Addison
Executive Producer: Emma Parker
Director: Chris Shepherd
Joe Orton on the BBC
The wit, work and world of the groundbreaking 60s playwright in his own words. Watch on BBC Two, 21:00, Saturday 25 November and on BBC iPlayer for 30 days.

A special edition exploring the life and legacy of the playwright, originally broadcast on 11 August 2017 and now available on iPlayer Radio.