Main content
A Flag for Leicestershire
Leicestershire is getting a new flag. It's up to you to decide what it looks like.
People have been sending us their designs and our independent panel has shortlisted six designs, all shown below, on which you can vote.
The winning design will become the flag for Leicestershire.
Voting opens at 9.00am on Monday 16 November and closes at midday on Sunday 29 November. We'll announce the winner soon after.
Click here for full privacy notice and terms and conditions
The 'Flag for Leicestershire' competition was intended to be a bit of fun, something our listeners could get involved with, and go on to inspire a flag for our county.
The terms and conditions of entering the competition were very clear. When some new facts were presented to us that showed one of the finalists' entries did not meet those terms and conditions we had no choice but to disqualify that entry. Our Terms and Conditions plainly state that 'the entrants warrant, by submitting the flag design, that the flag design will not have previously been offered for publication, in any other form or medium to any other person or company.' The reason for the disqualification was that the entry had been published on a third party website and made commercially available for sale for anyone to purchase.
We believe that this not only breaches our terms and conditions, but also the spirit of the competition – and would have given that entrant an unfair advantage over the other finalists. It is, of course, very sad to see an entry ruled out of the competition in this way, but for us not to have taken immediate action to disqualify that entry would have compromised a fair, unbiased, and robust vote.
A. Alexander Minshall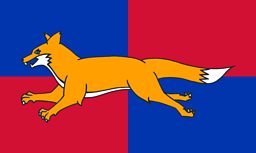 inspired by a design by Alexander Minshall.
B. Ollie Hague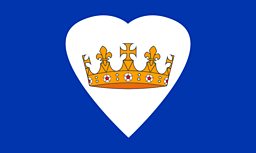 inspired by a design by Ollie Hague.
C. William Mansell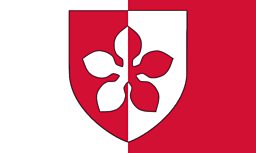 inspired by a design by William Mansell.
D. Connor Mehew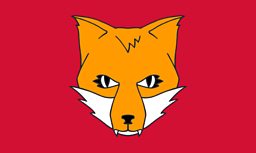 inspired by a design by Connor Mehew.
E. Anna Milton Lewis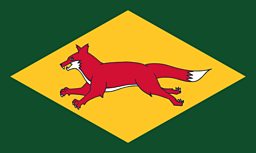 inspired by a design by Anna Milton Lewis.