Main content
A Flag for Leicestershire
In recent years dozens of Britain's communities have acquired their own flags. Now, there is only one of England's 39 historic counties without a flag - Leicestershire.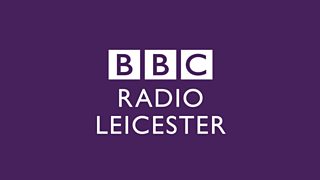 BBC Radio Leicester wants you to design one to fill this gap on the flag-map of England. We want to close that gap in 2020 and that's why we are running a competition to design a flag for the county. The winning design will be incorporated into the finished flag.
You don't need to be a skilled artist and anyone of any age can enter.
How to enter
Download and complete the entry form (.word) or (.pdf) and send it, along with your flag submission, either by post or email to:
Post: A Flag for Leicestershire, BBC Radio Leicester, 9 St Nicholas Place, Leicester, LE1 5LB.


The closing date for entries is Friday 28 February 2020. If you are under 16, we need consent from your parent/guardian before submitting your entry.