Main content
Which artists at SXSW should you listen to?
Austin, Texas has been called the the live music capital of the world. When South By Southwest festival descends on the city each March, the place becomes one of the most important showcases of new music from around the world. This is where you discover the up-and-coming acts that will feature on everyone's playlists in the months and years to come.
With hundreds upon hundreds of new artists on the bill, it can be a challenge to sort the wheat from the chaff. Luckily, we've done the legwork for you!
Here are six new artists from the UK who are definitely worth a listen...
Who?
Brighton-born, London-based singer-songwriter making soulful pop
"There are no showy vocal pyrotechnics here, no overprocessed productions, just a raw, intimate truthfulness and a fierce independent streak"
For fans of:
Lauryn Hill, Alicia Keys, Amy Winehouse
The buzz:
"Carter succeeds in terms of relatability, her music exposing the universality of emotions as they veer from lovelorn to irate... [Her] music isn't rewriting the rules; it's so good it doesn't have to" - The Guardian

Grace Carter's been supported by BBC Music Introducing in London and The South
The Howl & The Hum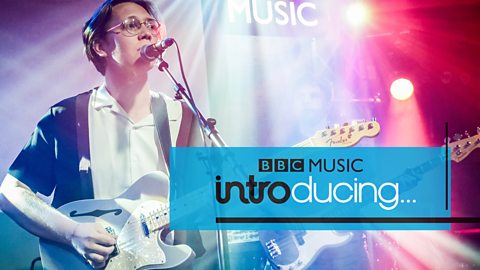 York's finest provide a thrilling opener to the Introducing showcase.
Who?
York-based indie four-piece making dark hypnotic pop with post-punk influences
"The Howl & The Hum are a miserable disco who write Bond themes for films where Jimmy is still hung up on that girl."
For fans of:
Manchester Orchestra, Isaac Gracie, Hail To The Thief-era Radiohead
The buzz:
"The Howl & The Hum aren't like other bands. After all, most bands aren't named after an Allen Ginsberg poem. Most bands don't play shows entirely in the dark. And most bands don't write their debut singles about their grandparents' golden wedding anniversary." - Clash
The Howl & The Hum have been supported by BBC Music Introducing in York and North Yorkshire
Sam Fender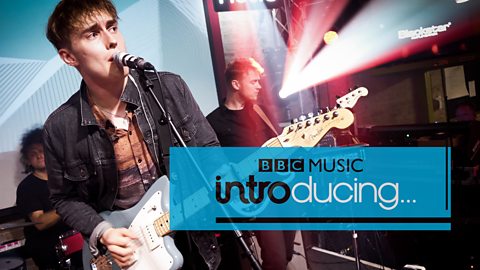 From North Shields to Austin, TX - Sam returns to the British Music Embassy.
Who?
Brits Critics' Choice winner for 2019, North Shields' Sam Fender makes hard-hitting songs that set him a world apart from other guitar-acts.
"Working, and occasionally playing in a 400 year old Tyneside fishing pub, Sam's songwriting and innate character caught the attention of Ben Howard's manager"
"emotive and poignant songs that demonstrate a uniquely affectionate collision of the euphoric and heartbreaking"
For fans of:
Declan McKenna, Ten Tonnes, Bruce Springsteen
The buzz:
"The likably open geordie offers something slightly different in 2019. His huge, quivering holler is delivered over dystopian post-punk tropes, radio-friendly pop rock and homespun, honest storytelling: an unlikely blend of early Simple Minds, Psychedelic Furs, Hothouse Flowers and (his hero) Bruce Springsteen - The Guardian

Sam Fender has been supported by BBC Music Introducing in the North East
Who?
London-based electro pop singer-songwriter, producer and multi-instrumentalist.
"the type of music I'm doing live, is just about creating a positive atmosphere for the audience and making them feel welcome and making them feel like they can have a dance on the dancefloor"
For fans of:
Let's Eat Grandma, Jungle, 80s Chicago house
The buzz:
"sounds like it was born from the sweaty dancefloors of 1989, and pushed into the present day, with a London twang. Full of electronic claps, squelchy bass lines and dreamy, misty-eyed vocals, the whole thing has a throwback feel" - Noisey

Georgia has been supported by BBC Music Introducing in London
Who?
A black feminist punk band based in London.
"similar to The Ronettes filtered through 80s DIY and Riot Grrrl with a sprinkling of dashikis"
For fans of:
Breeders, Bikini Kill, X-Ray Spex
The buzz:
"an impressively woven tapestry of affirmational lyrics, girl-group chants, and deep, slashing guitars... Big Joanie's barebones rock songs always sound like they're simmering with possibility, with pure conviction, something that the best DIY bands communicate almost telepathically. They're the kind of punks who sing lyrics proclaiming, 'I'm the nicest girl you know,' and about a desire to 'drown my sorrows in herbal tea.'" - Pitchfork
Big Joanie have been supported by BBC Music Introducing in London
Who?
Alt-rock four-piece named after an Emily Dickinson poem.
Their unique sound revolves around lead singer Catrin's versatile vocals, and their lyrical content cuts deep, with Avalanche exploring toxic masculinity.
For fans of:
Everything Everything, alt-J, Radiohead
The buzz:
"Artful songwriting delivered with immense physicality, the four-piece bring together everything from neo-classical arrangements to indie rock bite." - Clash

Another Sky have been supported by BBC Music Introducing in the North East