Main content
7 stars reveal the greatest inspirations behind their career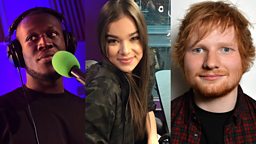 Interested in a creative career? Radio 1's Academy will be taking place in Hull before Big Weekend, offering 16-19 year-olds the chance to take part in an amazing series of workshops, Q&As and events with the likes of Bastille, Professor Green and You Me At Six.
The most successful celebs know how important this kind of guidance can be - behind every star, you can guarantee there's a best mate or mentor who's inspired them every step of the way.
Ariana Grande and her Grandpa
The Dangerous Woman singer has a self-belief that's as epic as her voice.
She was seriously inspired by her beloved Grandpa, who sadly passed away in 2014, and posted a moving audio message from him on her Instagram.
"Don't let them challenge you, don't let them intimidate you... And you do your thing. That's the only way to do it."
Adele and Beyonce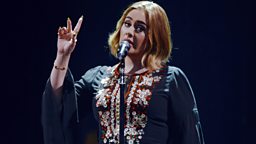 We'll happily bow down to both of them, but the love between Adele and Beyonce runs mutual and deep.
Adele gave the ultimate shout out to her idol at this year's Grammys, insisting that Bey's Lemonade should have won Album of the Year instead of her own 25. The Hello singer even broke her award in two so she could share it.
She said in her speech: "All of us artists here adore you. You are our light. And the way that you make me and my friends feel, the way you make my black friends feel, is empowering."
Harry Styles and his band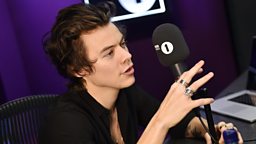 Hazza has spoken up about how inspiring he found it working with a gang of talented musicians for his debut album as a solo star.
He told a Rolling Stone interviewer earlier this year: "Being around musicians like this had a big effect on me. Not being able to pass an instrument without sitting down and playing it."
From a number one debut album to hanging with BFF Adele, life couldn't get much better for Stormzy right now - but he didn't get there completely on his own.
The grime star honoured his ultra supportive best mate Flipz in an Instagram message a few years ago.
"Next to every all-time great is a man behind the scenes keeping them grounded and focused, the same person who's gonna scream and cheer and clap at their achievements as if they were his own."
Matt Healy and Green Day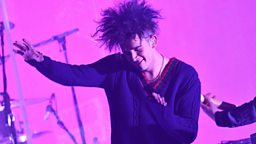 The 1975 star's onstage antics make him one of our favourite frontmen EVER.
Last year he told Spin magazine that a surprise opportunity to get up on stage with rockers Green Day when he was 13 inspired him to rocket to the top.
"10,000 people in f***ing Newcastle Arena! It was a defining moment for me. Looking out and thinking, 'OK, this is awesome,'"
Ed Sheeran and Elton John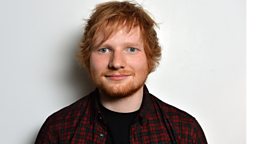 Ok, so our favourite flame-haired Teddy is pretty much the biggest male solo star in the world right now – but that doesn't mean he doesn't appreciate pearls of wisdom when he gets them.
And if you have legendary songwriter Elton John as your mentor, it's a no-brainer, right?
Elton recently told Rolling Stone: "The thing I love about Ed is he's always asking for advice." No word on what Elton thinks of Ed's tatts…
Hailee Steinfeld and Taylor Swift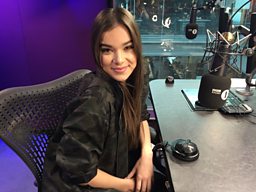 We're fairly sure squad queen Swifty is pretty much the go-to agony aunt for everyone in her oh-so-successful circle.
But the 20-year-old Most Girls singer told Vogue she most definitely got some nuggets of sage advice from the older star. "One of the first things Taylor told me was, 'You're going to have to make a lot of decisions—make sure it's you that's making them.'"