Main content
You're So Vain: How Carly Simon invented Taylor Swift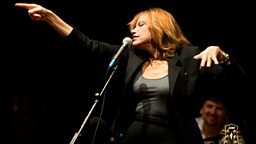 Carly Simon, still pointing the finger
Celebrate Carly Simon's 70th birthday with a look at the influence of her greatest and most enigmatic song.
You gave away the things you loved and one of them was me."

Carly Simon - You're So Vain
You're So Vain is a snaky beast of a song. Written with an insider's viewpoint of decadent hipster culture during the groovy early 70s, it's Carly Simon's pitiless slamdown of her ex-boyfriend's preening ego, nailing all of his narcissistic habits and scolding him for taking advantage of her naivety.

Like many singer-songwriters with a grudge before and since, Carly (who celebrates her 70th birthday this week) has always been careful not to reveal exactly who the song was about. This led fans and critics to offer suggestions that it could be anyone from Warren Beatty to James Taylor, Kris Kristofferson to Mick Jagger (who sang backing vocals in the chorus, and clearly doesn't mind either way).

There have been many teases and hints over the years as to who the real subject of the song is, but of course it really doesn't matter. The point is it's a song about Carly Simon waking up to someone else's nonsense – a lyrical approach that many artists have been quick to adopt, most notably Taylor Swift.

In fact, Taylor is such a huge fan she brought Carly onstage to sing the song with her in 2013.
You Oughta Know - Alanis Morissette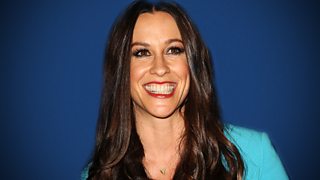 Taylor is not the only person to have realised the implications of Carly's song, especially in a world obsessed with celebrity culture. While bitter songs of recrimination have been around for as long as breakups have - Julie London's Cry Me a River is a particularly fine example - the two things You're So Vain did differently was to hint that the person the song is about might be in the public eye, and then refuse to name them.

Alanis Morissette did much the same thing when she wrote her breakthrough hit You Oughta Know, which contained such lyrical barbs as "does she know how you told me you'd hold me until you died? But you're still alive" (see video here).

She's never officially revealed the identity of the guy her lyrics are blowtorching, but US TV comedian Dave Coulier is thought to be one of the possible burn victims.
Cry Me a River - Justin Timberlake
You don't have to say what you did. I already know, I found out from him."

Justin Timberlake - Cry Me a River
Of course, the subject of the song does't have to be kept a total secret, especially if it's about a relationship listeners already feel invested in. Justin Timberlake's Cry Me a River borrows not just the title of Julie London's song, but the sentiment too. Love has gone bad, and now your ex is coming back saying they've made a mistake. Well, isn't that a tragedy?

You can hear similar sentiments in Lily Allen's Smile, or Gloria Gaynor's I Will Survive, but the reason Justin's song has an extra tingle about it is that it was written after an argument with his soon-to-be ex-girlfriend Britney Spears. The couple had first met as child stars on The Mickey Mouse Club, and had been pop music's golden couple for a while, so this was big news.

Just to keep things from getting too personal, here's Chvrches covering the song in the Live Lounge:
Everytime - Britney Spears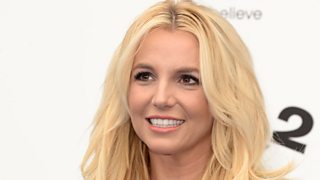 And then Britney responded with Everytime, her own song about the end of their relationship, which she wrote at the piano in a state of high emotion. It's a song of hopelessness, longing and regret, in which she does indeed seem to be crying herself a river.

She even made a video in which a Britney Spears-type star drowns in the bath, as if to underline that point.
Don't - Ed Sheeran
The moment you attach someone to a song it becomes more difficult to sing every night."

Ed Sheeran
Ed Sheeran took a similar tack to Justin, after his relationship with Ellie Goulding hit the skids over a romantic encounter between Ellie and One Direction's Niall Horan. He poured his feelings into the song Don't, which includes a reference to Ellie's song Burn, and contains the withering accusation: "I never saw him as a threat, 'til you disappeared with him to have sex".

As it was written as an act of catharsis, those feelings now appear to have been well and truly exorcised.

He told Metro: "I don't feel it's about anyone any more, I'm not attached to that. The moment you attach someone to a song it becomes more difficult to sing every night".

Mind you, Professor Green's Live Lounge version does rather sharpen the nail on that still-pointed finger:
Bad Blood - Taylor Swift
Which brings us back to Taylor Swift. There's a media frenzy devoted to combing Taylor's lyrics looking for clues as to the bad men and ex-friends she may or may not be singing about. And while she always maintains a Carly Simon-like vow of silence on the matter, some songs appear to be particularly pointed in one direction (pun intended).
Did you think we'd be fine? Still got scars on my back from your knife."

Taylor Swift - Bad Blood
So while I Knew You Were Trouble and Out of the Woods seem to be about Harry Styles, and Dear John appears to be about John Mayer, and We Are Never Ever Getting Back Together might be about Jake Gyllenhaal, and Bad Blood is possibly about Katy Perry, and Forever & Always could be directed at Joe Jonas, and Better Than Revenge may well be aimed at the actress Camilla Belle, the people who will pay closest attention to the messages in these songs are those who've suffered heartbreak, betrayal or a messy breakup themselves.

That's who they're really for, not the person being pointed at, but the person doing the pointing. So when Carly Simon sings "I bet you think this song is about you," it's to take away any feeling of satisfaction her anonymous character may be enjoying for having inspired such a wondrous song.

These songs are not about "you", they're about us.