Main content
Domestic Violence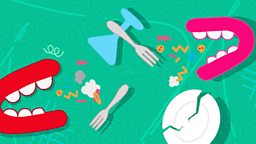 If someone uses physical, emotional, sexual or financial behaviours to control the person they are in a relationship with, or an ex; that's domestic violence and it's against the law.
Everyone has the right to be safe
What is domestic violence?
Domestic violence (also known as domestic abuse) is a repeated pattern of controlling behaviours (physical, emotional, sexual or financial) that one person uses over another who they are, or were, in a relationship with.
It can happen between people who are going out together, living together, have children together or are married to each other. It can happen to rich and poor people and people of any gender, race, nationality or sexuality. Women are more likely to be victims of domestic violence than men, but men also experience it too. Domestic violence can also happen when a relationship is over.
Young women aged 16-19 are most at risk of violence from their intimate partners, and young people can also often become involved in domestic violence between adults around them, most likely at home.
How do I know if it's happening?
All families argue, but if any of the following things are happening regularly in your home it could be domestic violence. If you recognise any of these things as happening to you by your partner, this is also domestic violence – whether you live together or not.
Physical abuse:
hitting, kicking, pinching, biting or pushing
throwing or smashing things
making threats to hurt someone
Emotional abuse:
constantly making a person feel bad about themselves
stopping someone from seeing their friends or family. Constantly checking where someone is by texting and calling all the time
constantly checking their phone and/or social media and forcing them to take certain things down or delete them
checking how money is spent and making them give up the receipts
stopping them from working or preventing them having any money
Sexual abuse:
making someone do sexual things that they don't want to do
rape
If you are forced to change the way you behave because you are frightened of your partner's reaction, or you're being intimidated, or physically/emotionally hurt, it is likely that you are suffering domestic abuse.
What can I do?
If these things are happening to you or in your family, remember that you are not alone. Domestic abuse happens in many families and there are organisations that can help you. Everyone has the right to be safe.
To get out of your current sitution, you can take these steps:
Contact an organisation and speak to them about what's happening. Women's Aid have a special site called "The Hideout" where you can get advice about staying safe, and share your feelings and fears. Or contact call ChildLine on 0800 11 11. Refuge and Women's Aid run a 24 hour National Domestic Violence Helpline. It's free and all calls are confidential.
Talk to someone outside of the violence. A trusted friend, adult or a teacher. You may not want to get people you know and love in trouble, but this is not your fault and it's not ok for it to continue.
You may have other ideas about what to do, like trying to stop the fighting or running away, but this could put you at greater risk. The most important thing is for you to stay safe. Domestic abuse is never your fault and you are not to blame.
Worried about a friend?
If you are concerned that a friend may be suffering at the hands of a partner, they may be feeling very scared and lonely, and they may not want to talk. Don't judge them - this resource from Refuge offers lots of useful advice on how to support them.
BBC Advice factfiles are here to help young people with a broad range of issues. They're based on advice from medical professionals, government bodies, charities and other relevant groups. Follow the links for more advice from these organisations.