Main content
Emile Zola: Literature's Greatest Whistleblower
Emile Zola was the nineteenth century literary giant with a fierce passion for the truth.
A friend of Cezanne and Manet, he started out as a journalist and never lost the desire to hunt down a story; to reveal vested interests; to unmask hypocrisy and push our faces in the truth.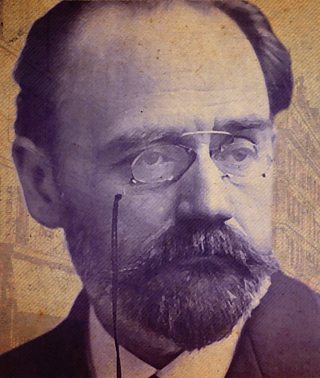 Here the writer Dan Rebellato explores seven of Zola's very public battles...
1. J'Accuse...!
In 1898, Zola wrote what is possibly the most famous single piece of journalism – an open letter entitled J'Accuse...! The front-page challenge accused the French government and military leaders of a cover-up in relation to the false prosecution of army officer Alfred Dreyfus on espionage charges.
The Dreyfus Affair divided France. Zola was charged with libel and was forced to flee to England, where he spent eight months in Norwood.
2. Art Defender
In the 1860s, the painter Edouard Manet scandalised the French art establishment with his daringly modern works Olympia and Luncheon on the Grass, showing contemporary scenes of Parisian life. For this he was mocked and derided. Emile Zola was one of the few figures to defend him. Zola's tireless campaign was a key part in turning around Manet's reputation.
3. Censorship
Most of Zola's novels first appeared in newspapers. When the editor of Le Gil Blas, which was serializing Zola's new novel Germinal, took exception to several sections, most notably an extraordinarily shocking scene in which a group of women set upon a corrupt and exploitative shopkeeper and ripped off his genitals. Zola agreed to the section being removed only if it was replaced with 16 lines of dots to make the attempted censorship visible.
4. Censorship on Stage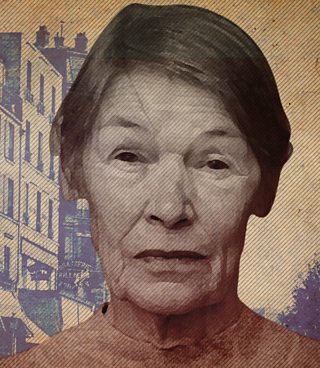 Glenda Jackson stars in Zola's Blood, Sex and Money
In 1885, Zola's own stage adaptation of Germinal was about to go into rehearsal when the theatre censors announced that it was to be banned, principally for a scene in which soldiers fired at striking miners.
Even though this was based on two notorious real incidents, the censor considered it 'overly socialistic' and the play as a whole an incitement to civil disobedience.
Zola's campaign against the censor - in particular a series of brilliant articles in the press - were a major step towards the abolition of the theatre censorship in 1906.
5. Friends?
Zola's fame was at its peak in 1887 when he published The Earth. This pitiless portrait of rural life is now considered one of his masterpieces but at the time it was a scandal.
A group of five former friends publicly dissociated themselves from him, declaring 'the master has sunk to the very lowest level of filth'. The writer Anatole France announced of Zola: 'His work is evil and it would have been better if he had never been born'.
6. Banned in the UK
Zola's work was not merely met with hostility at home.
When Zola's English publisher Henry Vizetelly published a translation of The Earth, the MP Samuel Smith stood up in Parliament on 8 May 1888 to declare of Zola's books: 'Nothing more diabolical had ever been written by the pen of man'. Vizetelly himself was arrested, tried and imprisoned for three months.