Main content
Seven life-changing tips from the new generation
In the Life Lessons podcast, young speakers offer their wisdom on being the best you can be, across age, colour, political and gender barriers. They've lived it, so now we can learn from it.
Here are seven tips, all based on their experience, as to how you can improve your outlook on life.
Once you've absorbed their wisdom for yourself, have a read of Seven world-changing thoughts from the new generation so you can start making society better for everyone else too.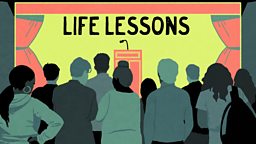 1. Learn by doing – like the DIY generation
"The word 'hustle' used to have a negative connotation," says DJ and radio presenter Jamz Supernova. But for her generation – at school or college during the financial crash – uncertainty has made doing it for themselves a necessity.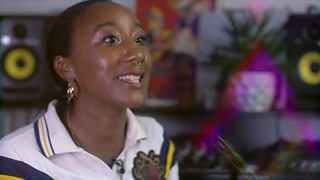 "We've reclaimed it, we've flipped it, and we're the hustler generation," she says.
Jamz sees the upside of immediate, online culture as being able to run a business from your bedroom, whatever your background or experience.
"Anyone can have a voice," she says.
2. Understand the negative and look for the positive
When business developer, blogger and youth mentor Penny Jarrett was diagnosed with ADHD at 30, her first reaction was understandably negative.
"I just felt like I was cursed and I just hated it. But I did loads of research and I learned loads, and I have decided to focus on all the good aspects of ADHD. And there are so many, it's just about managing it."
She deals with her inability to focus for long, but can also "hyperfocus", which she says is like a creative superpower.
"Once you understand yourself, you just embrace it," she explains.
3. Be strong and dare to make your own rules
Harnaam Kaur was badly bullied at school when Polycystic Ovary Syndrome meant she grew facial hair and gained weight. After a deep, dark depression, at 16, she decided to live life for herself.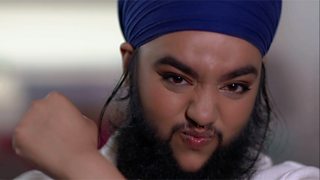 "Because I'm extremely stubborn, I decided to grow out my facial hair," she says. She's been battling others' opinions since – even facing death threats – and is now a speaker on body image, proudly wearing her "full-on, luxurious, shiny beard".
It has taken resilience, but she's now inspiring others.
"Being able to touch people's lives and show them that there's actually a better way of living – that's the best part of my life."
4. Question the ideas you've inherited – you didn't have a say in them
"We're all a product of the previous generation," says David Brockway, who manages the Great Men project. But we can be better people when we examine our preconceptions.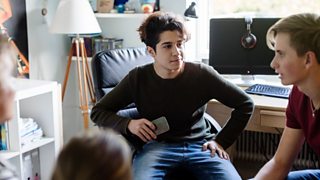 David runs workshops with teenage boys on gender equality, tackling topics like sexual consent, "toxic masculinity" and violence.
He says word-association games can bring out unconscious stereotyping and that success for him is "when they have a light-bulb moment. It's when they realise that they 'know' these things through conditioning rather than actually believing the ideas."
5. We can all care more about where our food comes from
Pig farmer Kate Moore wants to connect farmers and the people who buy their food, so we're all healthier, more conscious consumers.
We all have a part to play in finding out where our food comes from.

Kate Moore
Kate believes farmers should be more open, and shoppers need to research more, because lack of knowledge is leaving retailers with too much power.
She advocates for change through initiatives like Facetime a Farmer classroom calls and Open Farm Sunday, where people can see behind the scenes of what they eat.
"We all have a part to play in finding out a little bit more about where our food comes from," Kate says.
6. Everyone can work harder at seeing past skin tone
"Colourism is when people of a certain skin tone, typically a darker skin tone, are discriminated against," says rapper Lioness.
"That discrimination often comes from within the same community and race."
She explains that, in the past it's been an accepted thing - part of regular banter - but now she and others are speaking out.
"It's hard enough being a dark-skinned black woman in the world, let alone having issues within my own race!"
7. Let's remember: before Brexit, we quite liked each other
Youtuber and podcaster Jazza John used to love debating politics around the family dinner table. "That ended with Brexit," he says.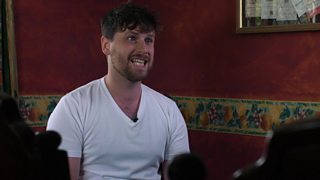 "My family, like so many others, was divided down the middle." He barely talks with his grandfather now, and thinks it's the same for many young people. "Both sides have ended up losing."
Jazza John does talk openly - and publicly - about differing Brexit views with his co-podcaster Jimmy. He says their relationship has thrived because they don't take their differences personally.
He says we're going to need to learn to work together. "I really want us to be able to come back together, I mean as a country, but more importantly as friends and families and colleagues."