Main content
TalkTalk Data Breach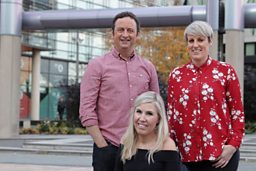 Watchdog Live's investigation found the personal details of thousands of TalkTalk customers readily available on the web through a simple internet search. Details leaked include full names, addresses, email addresses,
dates of birth, TalkTalk customer numbers, mobile numbers and bank details. The details found are part of the 2015 data breach where almost 157,000 TalkTalk customer details were stolen. TalkTalk admitted that it
may have failed to inform 4545 of these customers that their details had been leaked. Customers were incorrectly informed in an email from TalkTalk's Chief Executive at the time that their details had not been stolen.
The company is now writing to customers to apologise.
TalkTalk statement:
"The customer data referred to by BBC Watchdog relates to the historical October 2015 data breach. It is not a new incident. The 2015 incident impacted 4% of TalkTalk customers and at the time we wrote to all those impacted. In addition, we wrote to
our entire base to inform them about the breach, advise them about the risk of scam calls and offer free credit monitoring to protect against fraud. A recent investigation has shown that 4,545 customers may have received the wrong notification
regarding this incident. This was a genuine error and we have since written to all those impacted to apologise. 99.9% of customers received the correct notification in 2015. On their own, none of the details accessed in the 2015 incident could lead to any
direct financial loss."
Personal details of thousands of customers available online through a simple search