Main content
Who is Joesef? His first gig sold out before he released any music
A new singer-songwriter is quietly making waves in the UK music scene. Known only as Joesef, he's already been compared to Amy Winehouse.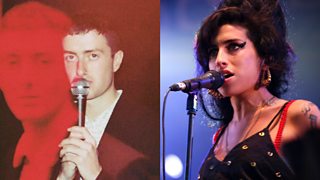 Is Joesef the next Amy Winehouse?
His music was so hotly anticipated that his first gig sold out before he had even released a single track.
The elusive, soulful musician comes from Glasgow and records his music in his bedroom.
He spoke to Janice Forsyth on The Afternoon Show about this extraordinary start to his career in music.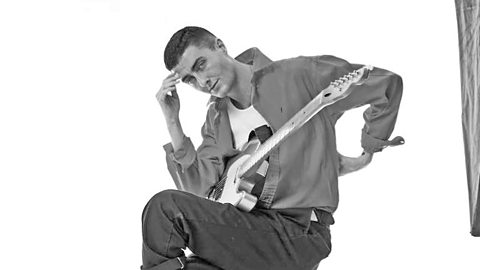 Glaswegian singer/songwriter Joesef talks to Janice about his debut single Limbo
Was he expecting to sell out his first gig?

"It was mental," he said. "I wasn't expecting that reaction.

"We posted a couple of wee clips on Instagram... I think everyone was just keen to see if I was gonna be really bad or no."

Joesef plays everything on the record himself, but enlisted a group of musicians to help him recreate the sound for the stage.

"I kind of like every type of music. My mum loved Al Green and soul music, and the east end [of Glasgow] has a big dance culture. There were a lot of jazz samples."
It was a horrible situation to be in — I was still in love.

Joesef on the real-life feelings behind Limbo
His debut single, Limbo
Described as "a rather startling track" by the Independent, Limbo has "Motown grooves, hip hop beats and jazz guitar."
"Limbo is part of a collection of tunes I wrote in the midst of my first break-up," Joesef explained. "I split up with my ex; we were still sleeping together. It was like that grey area — it was a horrible situation to be in. I was still in love."
Can this young Glaswegian can match the stellar rise of another Scot, Lewis Capaldi, who also sold out King Tut's before releasing his music?
That's the same venue at which Oasis were originally signed. No pressure, lads!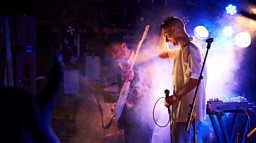 Joesef at his debut gig, King Tut's, Glasgow 2019
Gerry has been building up a cult following for years.

"I want to have success as ME, not someone I feel pressured into being."

Once described by Dave Stewart as the punk rock Joan of Arc of pop.
Latest features from BBC Scotland
Intrusive selfie requests contributed to Ewan McGregor's decision to leave the UK.

Gary McLean's spinach cake recipe would make even Popeye's eyes pop out.

Read the full scripts for the critically acclaimed series Guilt.

It's cheaper and better for the environment, but would you give a pre-loved present?

The comedian studies top influencers as she bids to make it big.

Swapping swiping for singing in the search for true love.

Open conversations are rare, so how can we know what's normal and what's not?

Don't worry if you missed her first time around — Anna's coming back!

One fitness expert believes modern life is leaving us 'wired and tired'.

An unusual treatment can transform the lives of people with a potentially fatal infection.

Anthony Capaldi is one of the new actors starring in an alternative take on Burns.