Main content
Neil Gaiman's tribute to Terry Pratchett
9 February 2017
In April last year, friends, fans and colleagues of Sir Terry Pratchett gathered for a celebratory memorial service. The writer NEIL GAIMAN, Pratchett's longtime friend and collaborator, read his funny and moving tribute, featured here in its entirety for the first time.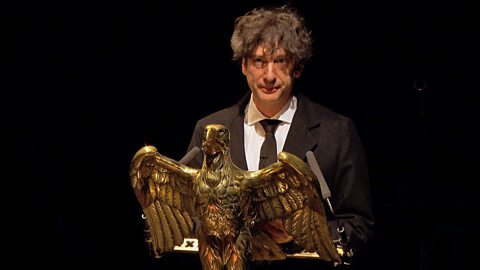 A funny and moving tribute, filmed at the memorial service to celebrate Pratchett's life
Neil Gaiman's tribute was originally published as an introduction to Terry Pratchett's 2014 non-fiction collection A Slip of the Keyboard (Text © Neil Gaiman). Gaiman is currently adapting Good Omens, the novel he co-authored with Terry Pratchett in 1990, for television.