Main content
Springwatch Wild Academy
Nature live, straight into your classrooms!
The Springwatch team are excited to announce eight new live programmes especially for schools and young people! Beaming direct into your classroom, the Wild Academy opens for business at 1:30pm on Monday 4th June.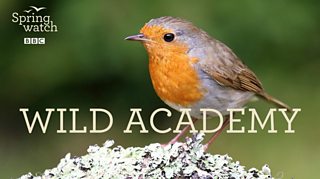 Image by Anne Millen, via our Springwatch Flickr group
Find out how to watch them below:
Maddie Moate will be meeting exciting guests, watching live wildlife, setting challenges and quizzes for all you nature nuts out there, all live from the National Trust's Sherborne Park Estate.
We'd love to hear from Mums, Dads, grandparents and teachers! We want to answer as many kids' questions about wildlife as we can, and get them outside and exploring nature. We are here to help them identify mystery creatures, tracks, eggs and yes, mystery poo. Anything you spot together, send us a photo and our team of experts will be here to help.
Also be sure to let us know about the amazing things your school are doing for wildlife – like litter picks, putting up nest boxes and creating new habitats. Are your pupils full of ideas for how to help their local environment? Let us know and we'll mention the best ones live on air!
Live programmes will be shown at 1:30pm daily on the Springwatch website and on the Red Button (channel 301 on older style televisions) on these dates:
Monday 11th June
Tuesday 12th June
Wednesday 13th June
Thursday 14th June
To get in touch, tweet using #WildAcademy or email us springwatch@bbc.co.uk
Download the Springwatch Academy worksheets, more available on the Twinkl website