Main content
We Are Called To Rise by Laura McBride
About the Book
Beyond the bright lights and casinos lies the real Las Vegas where four lives will be brought together by one split-second choice. In the predawn hours, a woman's marriage crumbles with a single confession. Across town, an immigrant family struggles to get by in the land of opportunity. Three thousand miles away, a soldier wakes up in hospital with the vague feeling he's done something awful.
In a single moment, these disparate lives intersect, blinded by life-changing catastrophe. Faced with seemingly insurmountable loss, each person must decide whether to give in to despair, or to find the courage and resilience to rise.
We Are Called To Rise is a story about a child's fate. It is a story about families - the ones we have and the ones we make. It challenges us to think about our responsibilities to each other while reminding us that compassion and charity can rescue even our darkest moments.
Meet the Author: Laura McBride
Laura is a writer and community college teacher. A graduate of Yale, she completed parts of this novel at Yaddo. She lives in Las Vegas, Nevada, with her husband and two children.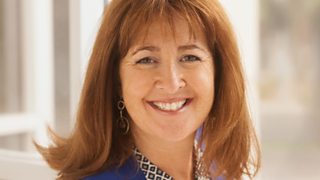 "I wanted to tell a story that might make a reader have a big feeling, the sense that no matter how cruel or unfair life could be in a given moment, no matter how terrible the consequences of a tiny mistake, it was ultimately beautiful to live. I didn't set out to write a book about war or poverty or racism. I just wanted the reader to love a child enough to feel devastated when that child's heart was broken, and euphoric when that child got a chance at hope. I wanted the reader to walk away believing that, with all our faults, human beings are worth something."
Listen to Liza Tarbuck's review