Main content
The Appointment by Dr Graham Easton
About the Book
Are you sick of trying to navigate the health system?
Despite the modern trend towards empowering patients and giving more choice, the inside workings of a medical practice largely remain a mystery. The Appointment offers an intimate account of how a typical GP makes sense of a patient's problems and manages them within the ten minute appointment slot.
In the past decade the average number of times a patient visits their GP has almost doubled. Those ten minutes appointments are extremely precious and there's more than ever to cram in. Taking the reader through a typical morning surgery, The Appointment shines a light onto what is really going on and lets the reader, for the first time, get inside the mind of the professional they rely on to look after their health.
Experienced GP Dr Graham Easton shows how GPs really think, lays bare their professional strengths and weaknesses, and exposes what really influences their decisions about their patients' health.
About the Author
Dr Graham Easton is a practising GP, Fellow of the Royal College of General Practitioners and a Senior Clinical Teaching Fellow at Imperial College Medical School where he trains medical students and junior doctors in general practice.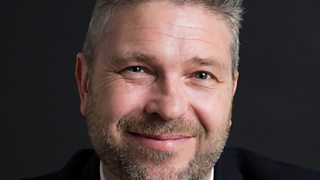 He has twenty years' experience as a successful communicator of medical ideas to the non-medical public. He was senior producer and presenter in the BBC Science Unit, launching and presenting Radio 4's Case Notes and a range of other programmes.
He is a regular guest and occasional presenter on Health Check.
Graham was an editor at the British Medical Journal for four years and is on the editorial boards of the British Journal of General Practice and Education for Primary Care. He has had his own regular columns on the BBC Health website and for Eve Magazine and has published articles in the Radio Times, Tesco Healthy Living and Empire magazine.
He is co-author of How to Pass the CSA Exam and General Practice at a Glance (first prize winner in the Primary Care category at the BMA Book Awards 2013).