Main content
Dotun Adebayo on revisiting his obsession with James Dean
As a north London youth in the mid-1970s, Dotun Adebayo's obsession with a Hollywood icon who had died two decades earlier was unusual enough to inspire a hit play. He reluctantly retraced his fascination with James Dean for Radio 4 documentary Dotun and Dean last year.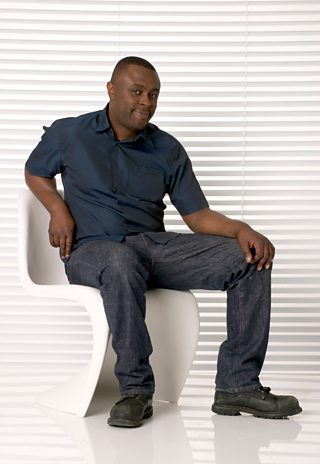 Dotun Adebayo

Bloody James Dean. He made worms' meat of me when I was a teenager growing up in Tottenham, north London with nothing better to do than go around kicking stones and not minding my own business.
The Hollywood icon had been dead 20 years at this point. This was unfortunate for my father and the handful of teachers at school who saw the potential in me. The 1975 anniversary of the fateful car crash that took his last breath away on a California highway rolled out countless tributes to Dean - on the telly, in literature and even on pop records.
It was a stupid way to die. At the age of 15, however, I thought it was pretty cool to go out. I could often be heard chanting that idiotic mantra, 'live fast, die young and leave a pretty corpse', as I shuffled aimlessly along the hallowed fifth form corridor.
Dean was pretty cool. I'll give him that. At least he was in the three movies in which he starred in his all too brief screen career. And I thought I was pretty cool too when I followed the 'live fast' part of the mantra and all the other bits and pieces of the Dean legend that I could pick up. Pre-internet, my generation's thirst for knowledge was quenched at local libraries. I went from library to library hunting down books with even the slightest reference to Dean and turning first to the index at the back to discover where such references were hidden.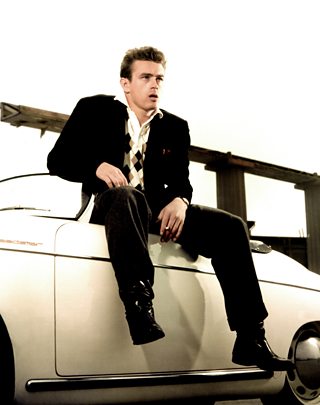 James Dean
Such passion. Such diligence. Such hard work. As one teacher wrote: "Dotun would do well if he could see his school work through a different prism than that of James Dean."
If only I had taken that advice to heart rather than seeing it as a badge of honour. I read that school report over and over and over again marvelling at the sight of my name mentioned in the same breath as James Dean's. Looking back, I wonder why nobody pointed out that James Dean was a white Hollywood star and had nothing to do with the urban grit that was the reality for little black boys like myself.
It probably wouldn't have made any difference. Because when the acclaimed playwright Barrie Keeffe immortalised my obsession in his hit play Killing Time two years later in 1977, he had one of the lead characters say, "Don't you know James Dean was white?" to which my character replies, "Only on the outside."
Cool. Not.
So it was with mixed emotions that I retraced my obsession for the Radio 4 documentary Dotun and Dean. I really did not want to go back there. Particularly to the moment when I almost fulfilled the 'die young' part of the mantra, all because I thought I was the reincarnation of a teenage rebel. Now I am older and wiser all I can think of saying is: Bloody Jimmy Dean, I could have been somebody if it wasn't for you. Or I could have been nobody.