Main content
The New Odyssey by Patrick Kingsley
About the Book
Europe is facing a wave of migration unmatched since the end of World War II. Throughout 2015, Patrick Kingsley, migration correspondent for The Guardian, travelled to 17 countries and three continents along the migrant trail, meeting hundreds of refugees making epic odysseys across deserts, seas and mountains to reach the holy grail of Europe.

The New Odyssey is Kingsley's unparalleled account of who these voyagers are. It's about why they keep coming, and how they do it. It's about the smugglers who help them on their way, and the coastguards who rescue them at the other end. The volunteers that feed them, the hoteliers that house them, the border guards trying to keep them out, and the politicians who have to deal with it.

Juxtaposed with the narrative of the wider crisis is the moving personal story of Hashem al-Souki, who Kingsley follows closely as he journeys from Syria to Sweden to seek safety for himself and his family. The New Odyssey is a work of original, bold reporting written with a perfect mix of compassion and authority.
About the Author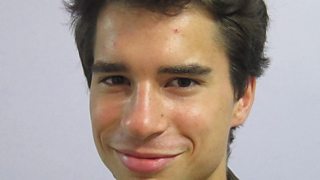 Patrick Kingsley is the Guardian's inaugural migration correspondent. He was named Foreign Affairs Journalist of the year at the 2015 British Journalism
Awards and is a past-winner of the Frontline Club Award for print journalism. The Guardian's former Egypt correspondent, Patrick has reported from more than 25 countries, including Denmark, where he wrote a travel book called How to be Danish.