Main content
Today Puzzle #659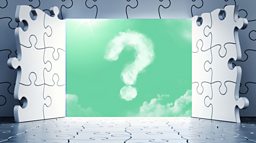 Puzzle No. 659– Wednesday 22 January
Today would have been the 100th birthday of the late Sir Alf Ramsey, who managed the England men's team in 1966 to their only World Cup victory. Using only symbols for chemical elements in the periodic table, for example Helium being He, how can you create the name Alf Ramsey?
Today's #PuzzleForToday has been set by Bobby Seagull, school maths teacher, author and Cambridge University Doctorate student.
Click here for the answer

Al - Aluminium

Fr - Francium

Am - Americium

Se - Selenium

Y - Yttrium


More fiendish brain-teasers and quizzes on BBC Radio...